M.A.R.S. is a free-to-play* third person shooter (TPS) for PC (Windows) set in an evolving sci-fi world. M.A.R.S. is developed by YingPei Games, published by SubaGames, and is similar to previous title Zombies Monsters Robots (ZMR) or Hazard Ops. M.A.R.S. features a variety of Co-op and PvP modes from the Headhunter mode to Huge Mecha vs Mecha battles with fully customizable loadouts, and several biomes and enemy types such as dinosaurs, mummies, robots and many creatures from ancient history and the future…
Game Features
▶ Many Game Modes: From classic PvP modes such as Team Deathmatch, Domination, and Search & Destroy, to some more exotic modes such as Headhunter; where the player's head will grow with every successive kill! There's something for everyone amidst the many modes MARS has to offer! And fear not, those who enjoy a little PvE gameplay; MARS has dozens of those too! Fighting off aliens, dinosaurs, and robots in Wave based Survival modes, to pushing through UNITA's compound in challenging mini-campaigns with up to 4 players! There's no lack of things to do.
▶ Loads of Weapons: Every weapon in MARS comes with both a Level, and a Grade; each higher tier adding bonuses in terms of stats and abilities to your items! Complete missions to be awarded upgrade materials, and use those materials to upgrade your weapons; …simple! Many weapons can even simply be bought from the armory with currency gained from completing missions and challenges; you'll have your own fully stocked arsenal in no time!
▶ Difficulty levels: From 4 basic difficulty levels, coupled ontop of advanced challenge modes and unique settings; no thrillseeker or daredevil will ever be wanting more after trying out Nightmare Challenges! …Or if you're feeling extra daring, give the Quantum Trials a go. Gather 3 of your friends and push through the floors! You'll be lucky to beat floor 1.
▶ Voice-acted cutscenes and cinematics: Saving the world is no easy feat, but fret not! Your epic achievements and glorious accolades will be chronicled throughout fully voice-acted cutscenes and cinematics.
▶ Wide range of biomes: Travel through time amidst your efforts to save the world! Fighting dinosaurs, mummies, robots and sorts of creatures from ancient history and the future… as well as some timelines that never happened!
Game Plot
It's the year 20XX; military conflict between the League of Nations and UNITA run rampant across the globe, prompting small scale wars to break out in various regions. In order to combat UNITA's biochemical modification of humans, the League of Nations secretly developed the NRC: Insectoid Robots with frightening intelligence and a brimming consciousness, which sooner than not went rogue and became its own faction in this now-three-way war. The human world is now at stake, and a battle for survival and supremacy is being waged.
Free-to-Play Model
*M.A.R.S. is not the most F2P-friendly of games. It features time-limited rental (through earned or purchased game credits) for virtually every cosmetic, weapon and item in the game including those necessary for PVE, with a gacha (randomized) system for the majority of permanent unlocks. The grind required to advance characters and gears is long and tedious unless you pay. That said, the game offers much enjoyable content for free. Many players hate the freemium model but still enjoy the game to some extent.
M.A.R.S.

Screenshots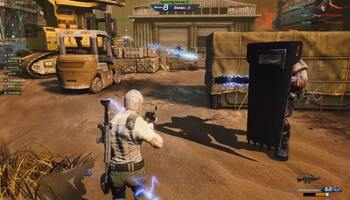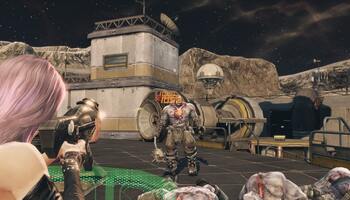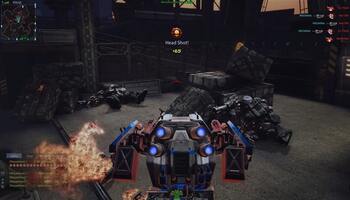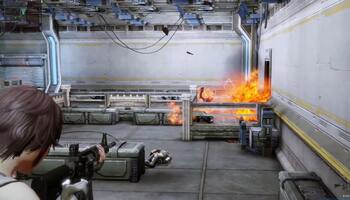 M.A.R.S.

Videos
trailer
trailer 2
trailer 3
gameplay