Mad World – Age of Darkness is a free-to-play, browser based, horror 2D MMORPG for PC (Windows, Mac, Linux) and mobile (Android, iOS) powered by HTML5 (cross platform) and developed by Seoul-based studio Jandisoft with unique hand-drawn art presented in 2D isometric style, the story of which takes place in a post-apocalyptic world where humans struggle to survive under the rule of demons. The game can be played in horror mode (blood, extreme violence) or in dark fantasy mode. Mad World started hosting alpha tests in 2018, opened global pre-registration in February 2023, and was released* on PC on April 27, 2023 (playable online at madworldmmo.com or on Steam). Mobile versions are in the works.
Game Features
▶ Cross-platform playable MMORPG: Mad World is designed with HTML 5 to provide simultaneous access to all HTML 5-compatible browsers and devices.
▶ Classic MMORPG Elements: Mad World will feature all classic MMORPG components with extra attention given to the combat and community aspects.
▶ Unique Hand-drawn Art style with Stylish Animation: Mad World is hand-crafted with unique hand-drawn art style and features stylish arcade-like animation.
▶ PVP Battle Arena Modes: Players will be able to play against each other in real-time combat taking place in dedicated arenas.
▶ Grotesque Creatures: Gorgeous H.P.Lovecraft-inspired and cartoon-styled characters and creatures.
▶ Classless, Weapon-based Combat System: Abilities or spells depend on the weapon you carry rather than class.
▶ Giant Boss Raids: Players will be able to unite massively to fight against giant creatures in Boss Raids.
Game Plot
In a post-apocalyptic world infested with dark souls, a few brave men dare to dream of escaping from the grim reality. No one remembers the past. A mysterious event leads the world into complete annihilation. Thousand years pass. The world stands upon a new era. In this world of absolute chaos, hope and despair lay at the crossroad. People call this world the "Mad World"
How to play Mad World in English
*While launch has been delayed on Steam, the game can be played online in your browser. If the language is set to Korean once you get to game.madworldmmo.com and you don't know where to click in order to change it to English, please look at the picture below for help: once you get to the game page (at game.madworldmmo.com), click on the last, bottom option from the list on the right hand side. This will open the settings window, with the top "select language field" being possibly empty. Click on the empty field and choose English.


Issues have been also been reported on launch day for EU players trying to join the EU server "Beelzebub", getting a "can't create account" alert. This has now been resolved.
Mad World

Screenshots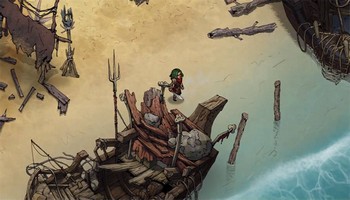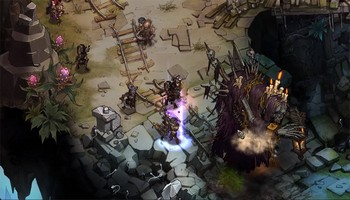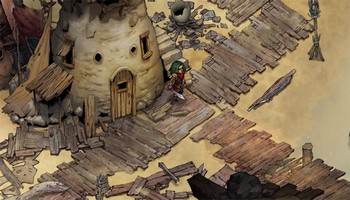 Mad World

Videos
trailer 2
gameplay
gameplay 2
gameplay 3
gameplay 4