Madden NFL Overdrive is a free-to-play American football mobile sports game based on the National Football League, developed and published by Electronic Arts for Android and iOS devices on August 26, 2014, as an official entry in the Madden NFL series. Since release, the game was completely rebuilt from the ground up, delivering an all-new level of competition and stunningly realistic visuals for mobile devices. Build your authentic All-Pro team, then dive into real-time PvP to dominate friends and foes on the gridiron. Fuel your strategy with Captains and Coaches, and improve your football skills in seconds with fun Live Event mini games.
Game Features
DOMINATE YOUR RIVALS IN REAL TIME
Be the general manager and build your NFL team, then go head-to-head with real players around the world in real-time PvP. Prove your skills and adjust your strategy on the fly in quick, offense-only matchups with fantasy-style scoring. Earn fans, increase your XP, and rank up your team for incredible rewards. And with no Stamina requirements, you can play as often as you like.
BOOST YOUR TEAM WITH CAPTAINS AND COACHES
Enhance your squad with real football heroes. Appoint Captains, like Antonio Brown or Deshaun Watson, who propel your sports strategy, provide additional goals for scoring bonuses, and boost your Overdrive meter. View your Coach's unique Tactics to counter opponents or give your offense advantages so you can score big. Choose the combinations of player cards that fit your playstyle while maximizing your team's chemistry.
TAKE YOUR TEAM TO THE SUPER BOWL
Test your mettle against all 32 NFL teams in full-game Season Battles. Earn players and Blitz tokens as you defeat opponents to unlock All-Madden Challenges. Plus, earn an Elite player by winning the Super Bowl before the clock runs out.
AMPLIFY YOUR GAME IN LIVE EVENTS
Quickly improve your skills when you run through new Live Event mini games. Avoid danger areas as you head for the end zone in Mine Field, follow your blockers to score a touchdown in Flying V, and shut down the competition before their first down in new defensive drills.
HIT THE FIELD LIKE NEVER BEFORE
With a fresh engine and broadcast-style presentation, Madden NFL Overdrive delivers incredible gameplay depth and signature player animations – run, tackle, and pass the ball fluidly with real-time physics. Plus, earn easy-to-understand rewards that fit your needs, nail field goals with a completely revamped kicking game, enter Leagues with your pals to crush the competition and top the leaderboards, and much more. This is your Madden moment!
Madden NFL Overdrive

Screenshots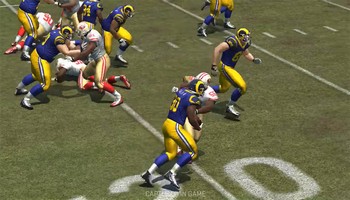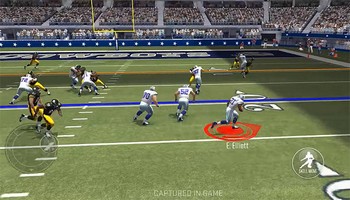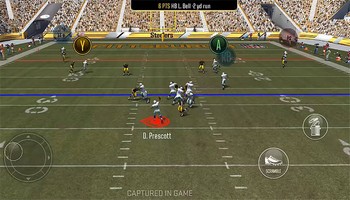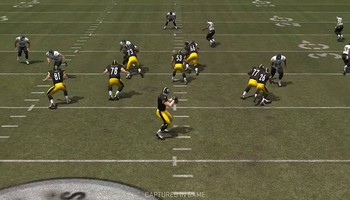 Madden NFL Overdrive

Videos