Maelstrom is a free-to-play, fast-paced naval battle game for Windows by Gunpowder Games, set in the grim fantasy world of leviathans, warships & magic. Captain Orc, Dwarf & Human warships with tactical, ship-vs-ship-vs-monster multiplayer. Upgrade ships & crew to become the most powerful warship to sail the Abyssal Ocean! The goal is to: Plunder as much gold as possible while outwitting and outgunning all others and be the last ship sailing.
Game Features
Be ruthless! Sink other players ships, take their loot and collect their bounty!
Be greedy! Maps are littered with floating treasure chests and ships loaded with gold.
Be cunning! As the match progresses hungry sea monsters become more aggressive and encroach the safe waters ships can sail in.
Ships sailing in 'Dead Waters' for too long end up as monster chow!
Be unsinkable! At the end of a match ships can be upgraded and customized with captains, cannons, armor, mates and more.
Free-to-play Model
As Free-to-Play definitions vary with games we want to define it clearly so players know what they can expect:
All gameplay and progress can be unlocked by playing the game for free. No additional purchases are needed to enjoy the game to its fullest extent.
There are no ways to purchase a competitive advantage in game.
Players must play the game to progress & become more powerful. There are no ways to purchase a top tier ship with a powerful crew, it must be earned by playing the game. Players can however, accelerate progression with boosts.
Gold is in-game currency and earned by playing the game.
Gunpowder is premium currency & the only item sold for cash in-game. It is used to buy all of the premium items in the store such as the battle pass, cosmetics, boosters & bundles.
Gunpowder can also be earned for free via the Battle Pass, completing quests & checking the store.
Battle Passes unlock cosmetics, gold or gunpowder & there is a premium track that unlocks additional rewards for gunpowder.
Future content will be added through seasonal Battle Passes, events or content drops.
There are no loot boxes. All Items are directly purchasable in the store.
Maelstrom

Screenshots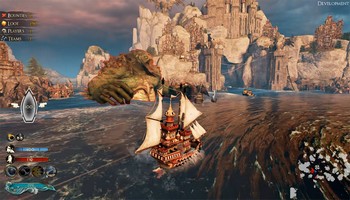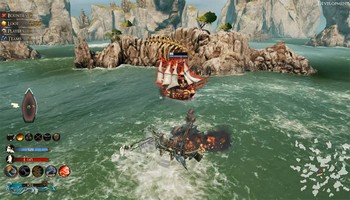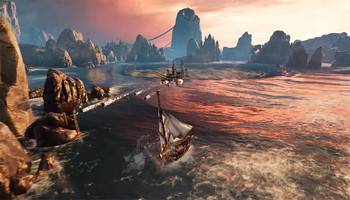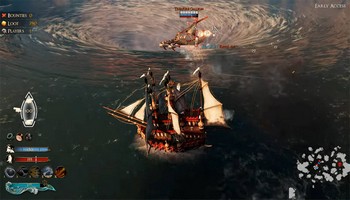 Maelstrom

Videos