Magic World Online 2 is or was an upcoming free-to-play fantasy MMORPG with diablo-like view by Shanda Games. The game is set in a world imperiled by legions of terrifying demons. Defeated long ago and imprisoned behind a powerful seal, they have broken free and are unleashing their pent-up wrath in a seemingly unstoppable spree of violence and destruction. One ray of hope does exist however, a prophecy that says a chosen will unite the people to cast out the evil forever. The game has attracted the interest of players who seek an advanced, comprehensive PvP system. It incorporates massive guild conflicts with hundreds of participants, castle sieges, battlegrounds, territorial wars, battles to kill bosses and to gain resources, broad arrays of ranks and achievements, etc. The guild element is also distinctive, featuring unique castles with various buildings that benefit the members, such as a shop stocked with special items, a magical tower that confers improved abilities, and even dungeons where players can breed exceptional monsters.
Also notable is Magic World 2's balanced class system, which includes 10 diverse possibilities to accommodate the full range of popular play styles. In addition, characters' abilities can be extensively personalized through a vast array of equipment combinations, titles and ranks. The game also offers a broad range of PvE activities. Examples include special locations with double XP for killing monsters, solo dungeons, mufti-layered quest lines, formidable bosses, daily quests and more.
Not much is known of Magic World Online's current status as their website is now down.
Magic World Online 2

Screenshots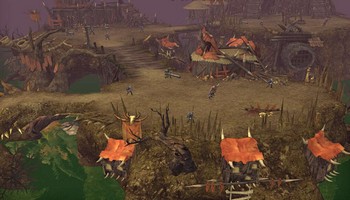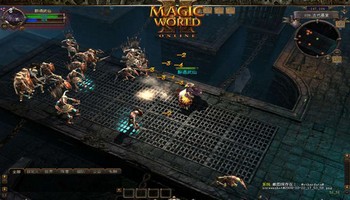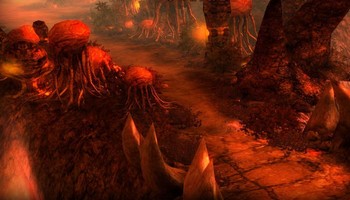 Magic World Online 2

Videos