MakerKing is a free-to-play single-player and multiplayer platform level making, sharing and competing game for PC Widows, Mac and Linux. Become a King (or Queen) at making levels! Join a community designed around level creation and online play. The level editor is simple to use and lets you create anything, even living creatures! There are no limits to this game, use wires to build complicated puzzles, learn advanced techniques with the frisbee or speed through levels with the magic carpet. The whole experience is multiplayer, so don't hesitate to discover those levels with friends in real time!
Game Features
▶ Create levels Icon: MakerKing is all about making levels. Don't be shy, open the editor and make yours in a couple of minutes!
▶ Race with others Icon: The entire experience is multiplayer, you can race on any level with anyone!
▶ Create custom mobs Icon: Create a mob that becomes your friend, or your enemy! Just place the body parts and it come to life.
▶ Solve puzzles Icon: If you are into puzzles, you'll be pleased. Try out our trickiest puzzles!
▶ Sharpen your skills Icon: Do you enjoy a little bit of intensity? Discover our advanced techniques involving frisbees, boomerangs and umbrellas!
▶ Explore new worlds Icon: If you prefer keeping your fingers intact, we respect that. Get immersed into exploration heavy levels made by the best players in our community!
▶ Climb leaderboards Icon: Leaderboards are enabled on all uploaded levels! Plus, you get score points for your best plays which count in the global leaderboard.
▶ Dress up Icon: Customize your character for extra style points! Cosmetics are how we pay for the game, keeping it free to play and free to win.
▶ Build your hub Icon: Your hub is a place where people hang out before playing your levels. It's like your home, make it pretty!
– Extra Features
– Controller support with fully bindable controls
– Graphical options
– 170+ achievements, daily missions and XP
– Translated in 6 languages
– A very warm and welcoming community
– 65+ game objects with unique interactions with one another
– Easy to use fully integrated level editor
– Racing mode available on all levels
– Mob maker letting you build your own unique mobs
– Level browser to let you find the best levels in our ever growing catalog
– Leaderboards on all levels, extensive stats and global ranking
– Basic free player customization and paid cosmetics (this is how we pay for the game so it stays free to win)
MakerKing

Screenshots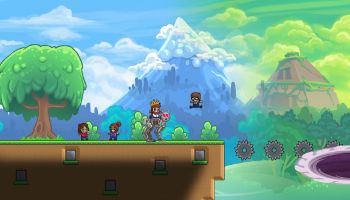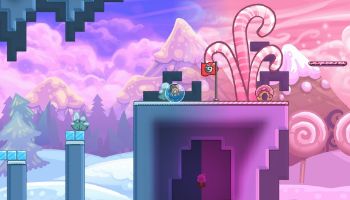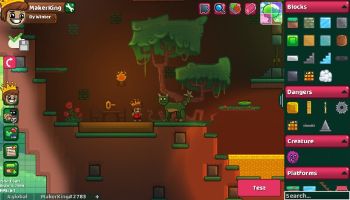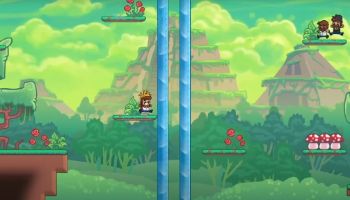 MakerKing

Videos