March of Empires is a free-to-play multiplayer online real-time strategy game (MORTS) by French studio Gameloft, first designed and released for mobile devices (Google Play & Apple App Store) before being ported to PC (Windows Store, Steam) years later. March of Empires lets you dispatch armies, construct buildings, and chat with players as you join in massive alliance warfare plots with other players using the alliance management system. The game has three factions or kingdoms to choose from in order make up your title: A highland king, a Czar or a Sultan 3, each with their own strategic strengths. Invade territory to watch your kingdom grow daily, build regional structures you and your allies can benefit from and engage in tactical battles.
Game Features
A kingdom in your hands: Dispatch armies, construct buildings, clash with barbarians, conquer territories and reshape the balance of power every day. Every inch of your realm comes to life with amazingly detailed graphics
Choose your faction: Choose to be a Highland King, a Northern Tsar or a Desert Sultan. Each army has a special advantage that emphasizes a unique playstyle, whether you prefer to quickly build up your kingdom, strike with charging knights or fiercely defend your civilization from invasion.
Territorial domination: Clash and conquer to grow your global influence daily. Unlock special powers and bonuses as more lands fall to your army. Fortify your defenses to ward off enemy invasions. Fight your way to the throne to become High King over the entire realm!
Forge a champion: Choose a unique Champion – ranging from those as noble as knights or as merciless as Vikings – to lead your army and help build your kingdom. Find and craft equipment to boost your Champion's skills. Command heroes and adventurers to set off on quests for treasures that will pave your path to the throne.
Build a thriving nation: Build regional structures that you and your many allies can benefit from. Establish thriving Trade Centers, forge sacred Temples, and clash over Stockpiles of treasure.
Tactical MMO warfare: A wise king chooses battle formations carefully! Cunning tactics hold more power than massive numbers. Time your commands wisely to take advantage of the ever-changing seasons.
Command a global alliance: The Alliance management system makes it easy to organize with allies. Intrigue will pave your path to the throne as you craft schemes with other Alliances. In this MMO world, there's as much to gain from helping as there is from betraying… Chat with players to forge friendships or verbally clash with rivals.
Claim the seats of power: Capture the five highly fortified castles that hold the Seat of Domain, Seat of Heroes, Seat of War, Seat of Order and Seat of Accord. Each Seat grants its controlling Alliance unique perks and the ability to propose world-changing Policies. Every player can take part, as all Policies are voted on by the entire Realm's player population! Enter a new level of diplomacy and intrigue as your Alliance must negotiate with rivals, and players at large, in order to win the votes needed to pass the Policies you want. At the center of it all lies the Throne of Might, which only one player may rule to wield the greatest power of all.
March of Empires

Screenshots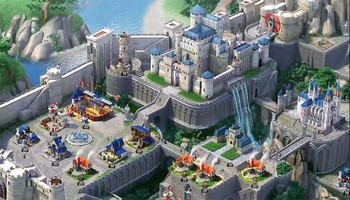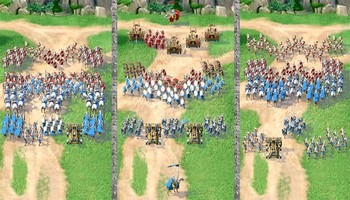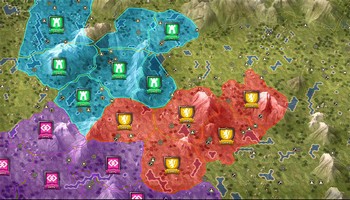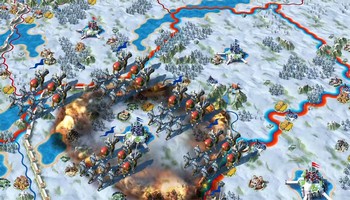 March of Empires

Videos