Martial Arts Brutality is a free-to-play (F2P) turn-based, tactical card fighter by the makers of popular shoot'em up, Beat Hazard. Martial Arts Brutality invites you to learn the secrets of Kung Fu, master the control of your formidable Chi Energy and perfect the legendary Dim Mak death touch. Discover and collect technique cards, upgrade their formidable powers, and build ultimate fighting decks. Fight online with or against friends, mock and insult them using the unique taunt system. Inflict horrific injuries on you opponents and execute many different KO types as you battle your way to becoming a Dragon Grand Master.
Game Features
– A unique blend of tactical card play and real time attacking and defensive mechanics.
– Detailed human body model allows for horrific injuries and numerous brutal KO types.
– Watch the vicious action unfold with a full fight replay system.
– Discover and collect martial arts cards, including Chi strikes and forbidden Dim Mak techniques.
– Master a number of styles, including Shaolin Kung Fu, Wing Chun, Shotokan Karate and Taekwondo.
– Insane 8 player brawls. 'Every man for himself' and team fights.
– Battle against friends and taunt them along the way!
Martial Arts Brutality

Screenshots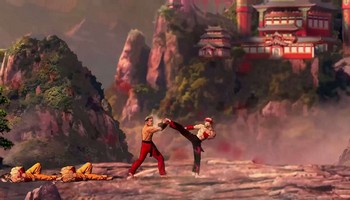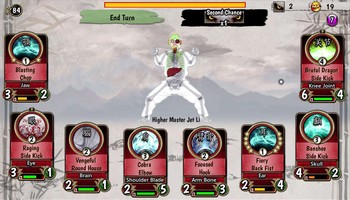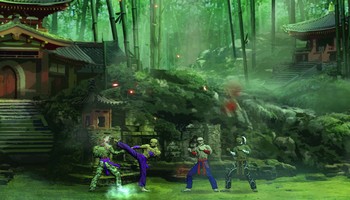 Martial Arts Brutality

Videos