Marvel Future Fight is a free-to-play mobile action-RPG released on April 30, 2015 by Netmarble Games, featuring Super Heroes and Villains from the Marvel Universe, and is directly affiliated with Marvel Entertainment under Disney. There are 175 playable characters, all of which are organized into 3 tier with their own combat attributes. The player controls one character but begins with a party of 3 characters that can be interchanged at any time. Players are hereby invited to recruit their favorite characters, complete missions, and compete with other players if they wish.
Collect over 170 Marvel Super Heroes and Super Villains to assemble your ultimate team.
– Level up your characters and their gear to unleash their full powers!
– Build classic teams like the Avengers or X-Men to take advantage of special bonus effects.
– Choose from hundreds of Uniforms to increase your character's powers and perfect your hero's look.
Upgrade powerful characters in Epic Quests!
– Get everyone's favorite Super Heroes, from Captain Marvel to Doctor Strange, and level them up while playing thrilling Epic Quests.
– Unleash each character's unique super powers as you make your way through various missions. Blast enemies with Iron Man's Unibeam and bash opponents in the name of justice with Captain America's shield!
– Experience even more thrilling action in PvP Arena modes, where you can bring your best team to take on the world.
Team up with friends and overcome incredible in-game challenges.
– Take a friend's character with you when you go into a mission for emergency assistance!
– Join an Alliance and make friends. Compete with other Alliances in Alliance Conquest and take home the glory for your own team.
Original new stories only found in Marvel Future Fight!
– Experience unique, never-before-seen stories to find out who's responsible for threatening the existence of your universe!
– Play through Special Missions featuring the New Avengers, Inhumans, and even Spidey's Foes!
Marvel Future Fight

Screenshots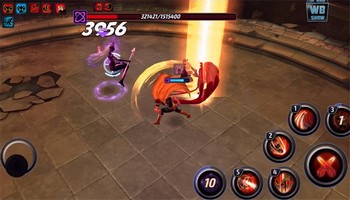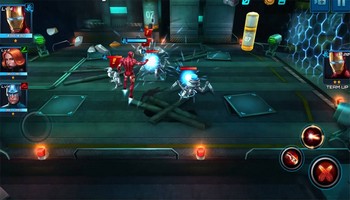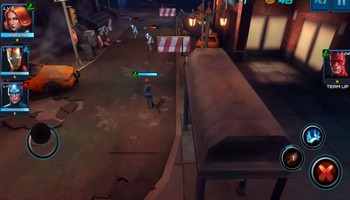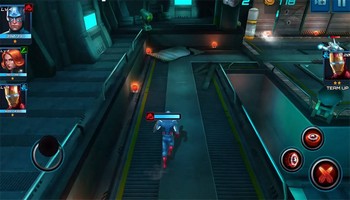 Marvel Future Fight

Videos