Massive Warfare: Aftermath is a free-to-play mobile multiplayer third-person vehicle shooting game by Chile-based studio Tiny Bytes, where you can fight in worldwide battles using tanks, ships and helicopters in sync online PvP battles, with fighting taking place across ground, sea and air. The game lets you upgrade your war vehicle. If you like to play MMO and Moba action games and you imagined an Arena shooter game with upgradable war machines, this is your game. Battling is global. So form an Alliance and recruit an army. Help your crew and transform it into a disciplined Legion. Become the ultimate Force in massive warfare.
Game Features
•Jump straight into the action and start battling immediately!
•Easy to learn, intuitive touch screen controls
•20 war vehicles including tanks, helicopters and hovercrafts
•15 patterns and decals to customize your vehicles
•28 tech power-ups to chose from
•3 unique battle arenas
•2 modes: Free for All and Team Deathmatch
•Strategic 4v4 online multiplayer
•Unlock new tanks and make strategic decisions over what part you want to upgrade
•Show your enemy who you are with tank customization with decals and patterns
•Free-to-win: equal access to in-game elements for everyone
•Deep progression system: 5 tiers of tanks to unlock and explore
•Supply Crates with super powerful tech to enhance your combat
•Constant updates and graphical enhancements; optimization for various devices
•2 different control options: automatic aim and turret / camera manual movement for more accuracy
•Play online with friends or against players from all over the world!
•Global PvP rankings with rewards and customizable player emblems
•In-game chat and Clan chat functionality
•Clan functionality allowing players to unite and invite their friends to play online
•Help your Alliance in Alliance Wars to win amazing prizes every week.
Massive Warfare: Aftermath

Screenshots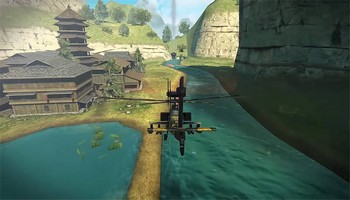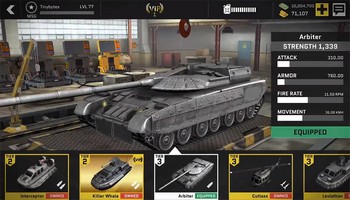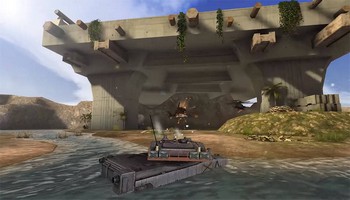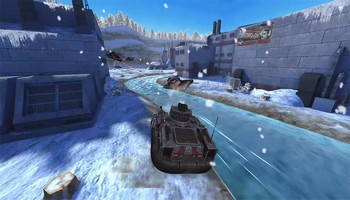 Massive Warfare: Aftermath

Videos