Mathoria: It All Adds Up is a free educational math single-player RPG that caters to children. The game is inspired by Pokemon and helps in practicing basic addition skills through drills while adventuring in the land of Mathoria with a combat system where the player must answer simple math questions in order to defeat opponents and obtain items. The game also aims to target educators and gamer parents alike, so that Mathoria can become a bonding tool between them and the children they care for.
Game Features
– Original exterior tileset art by Jeremy Plana.
– Original music by Nhyne Junio.
– Drills, drills, drills wrapped in a light-hearted RPG package!
– Three difficulty levels to choose from. (Difficult mode requires extreme patience.)
– Simple dialogues that should make it easier for very young children to understand.
– Fight goons using basic addition skills.
– Learn new skills as you battle more difficult enemies.
– Help villagers with their daily math problems and be rewarded with useful items.
– Collect armor sets that bestow various advantages.
Mathoria: It All Adds Up

Screenshots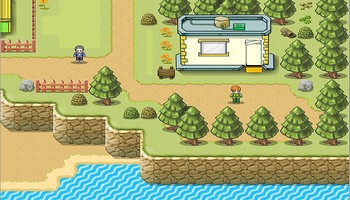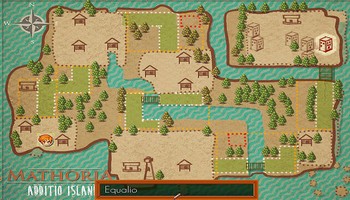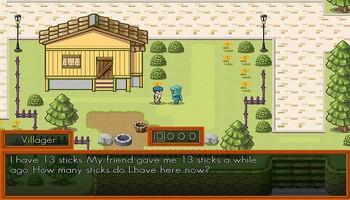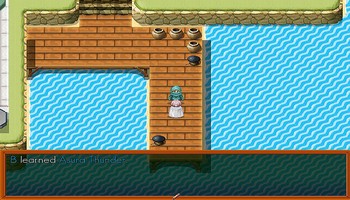 Mathoria: It All Adds Up

Videos