Metaball is an upcoming free-to-play multiplayer online sports game for PC (Windows), PS5, Xbox One, Xbox Series X|S with cross-play functionality by Bucketplay Inc. The game is based on Basketball and combines fast-paced movements, ranked matches, and tactical team play. You play as a Rider in matches ranging from 1v1 to 5v5, trying to bring fame and wealth to your name by winning Metaball League games alone or with teammates by collecting M-coins and Rank points.
Game Features
▶ Show your skill: Hop on your hoverboard, grab the ball with your chain, and use its swinging power to perform diverse actions. Dunk, shoot, block, and steal the ball while using the nitro to boost your speed or perform double or triple jumps!
▶ Show your style: Unlock various equipment in the regular and special shop, with the Loot Spinner and the Season Pass to customize your Rider and your profile!
▶ Intuitive mechanics: The outcome of each move depends on your creativity and skill, rather than any automatic aim function. You can just throw the ball with swing and release to perfectly reproduce a variety of basketball techniques.
▶ Game Modes: Play versus other Riders in different game modes such as quick, ranked, or private matches!
Game Plot
The Metaball League was born out of a conflict between all heliocentric civilizations when the sun's energy was depleted. After lengthy discussions, the leaders from all planets finally agreed on a new approach – a new sport modeled after basketball played on Earth. The winner of each match will earn Metanium, a newly discovered ore that can be used as an alternative to solar energy. This revolutionary solution not only ended the conflict, but ushered in a new era of fierce and respectful competition between civilizations.
Metaball

Screenshots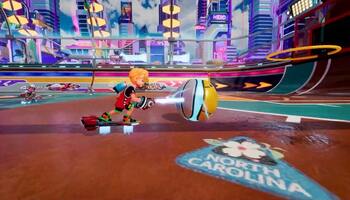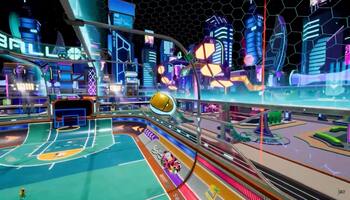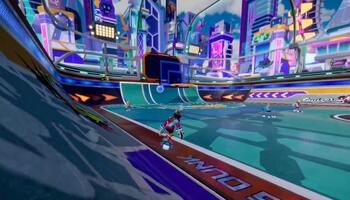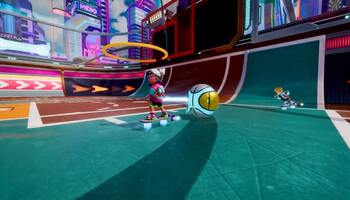 Metaball

Videos