Metal Slug Defense is a free to play action and strategy tower defense game that has scored a high 20 Million Download World Record, especially on mobile devices. It uses the retro pixel art & animation from the metal slug series that has pleased so many players ever since. But this version has its own downsides. The multiplayer mode of Metal Slug Defense has been criticized for being a little too pay-to-win oriented and the PC version shows the game has been stretched out from one designed for mobile devices.
Game Features
Intuitive controls & intense action:
"METAL SLUG DEFENSE" has become a worldwide success thanks to its very simple controls and its addictive gameplay!
4 players can battle each other via the Multiplayer mode:
Up to 4 players can confront each other in 1-on-1 or 2-on2 epic battles in multiplayer!
Intricate 2D dot pixels:
The characters of the "METAL SLUG" universe, who were created by the best dot-pixel artists, return to fight each other in "METAL SLUG DEFENSE"
Epic battles between human beings, aliens and gigantic robots:
More than 200 different characters divided into 5 armies (Regular Army, Morden Army, Marians, etc.) join the battle in "METAL SLUG DEFENSE"!
Characters from "KOF join the universe of "METAL SLUG":
The most popular characters from the 2D VS Fighting game series "KOF" are ready to battle with their trademark moves in "METAL SLUG DEFENSE"!
Free-to-play Model
Metal Slug Defense's free-to-play model is based on micro-transactions for acquiring such items as boosts and special units. One can play through the entire game without spending money, buying items with ingame currency earned by grinding up xp, but cannot purchase units with medals.
Metal Slug Defense

Screenshots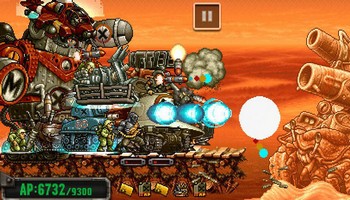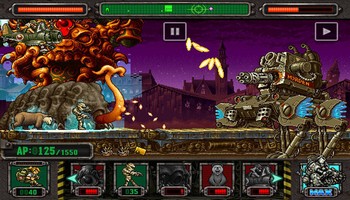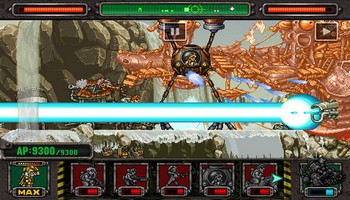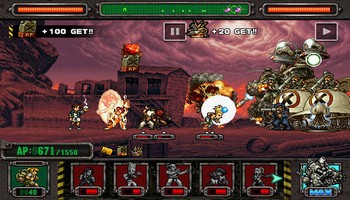 Metal Slug Defense

Videos