Midkemia Online is a free, fast paced, thrilling, text-based MMORPG or MUD based on the acclaimed The Riftwar Saga of New York Times-bestselling author Raymond E. Feist. Best of all, Midkemia Online is completely free to play! Set after A Darkness At Sethanon, Midkemia is a world filled with adventure and intrigue, men and Gods, Valheru and dragons, and more! Play as a Human, Eledhel, Moredhel, Tsurani, Dwarf, Goblin or Troll, with hundreds of other players. Join one of 6 diverse guilds, including the Mockers, the Spellweavers, or one of the Moredhel Clans, and rise to fame and prominence in the port city of Krondor, the mystical forests of Elvandar, or ancient Sar-Sargoth in the bitter northlands.
Game Features
– Siege castles in massive PvP battles.
– Block, duck and counter your opponents in real-time.
– Chop off your opponent's head and carry it as a trophy – pike it, punt it, throw it at your friends!
– An Extensive crafting system: Blacksmithing, Clothes Tailoring, Cooking.
Midkemia Online

Screenshots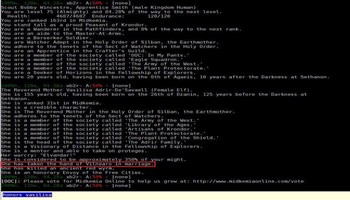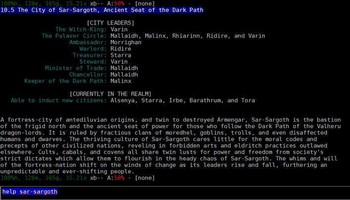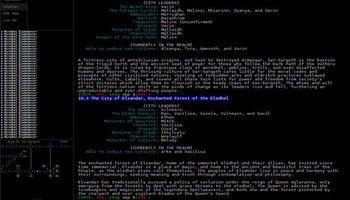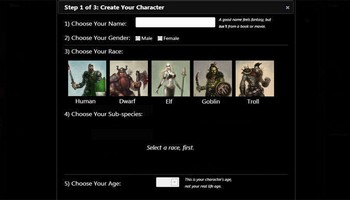 Midkemia Online

Videos

Unfortunately there is no video for this game at the moment.