MIR4 is a free-to-play open world Asian-fantasy MMORPG that can be cross-played on both PC (Windows) and Mobile (Android & iOS), and that integrates blockchain and NFT technology protocols that enable players to own and trade what they earn or buy in game for cryptocurrency (DRACO). MIR4 is full of action and features numerous large scale clan PVP battles on top of enjoying the peaceful life of hunting, gathering, and crafting. There is much content which players can explore and use for their character's growth: capture the Hidden Valley and collect taxes on profits from the territory, set a bounty on a foe and get assistance from allies to hunt down your enemy, join a 50 player raid and get some rare loot, declare war on enemy clans, participate in castle sieges.
Game Features
▶ Character Classes: choose from the 4 classes to fit your gameplay style: Warrior pulverizes enemies with a heavy great sword. Sorcerer wields magic with the power of the elements. Taoist supports party members with divine recovery spells. Lancer is a specialist that can attack and defend simultaneously using a long spear.
▶ Graphics and Movement: with stunning graphics powered by the Unreal Engine 4 and the added elegance of fluid combat motions of Asian martial arts makes it a truly magnificent experience.
▶ Free Loot System: where anyone has the right to claim the loot, even players that didn't participate in the takedown of the monster. This applies only to special loot in the treasure chest and players have 30 seconds to protect the loot while others have 30 seconds to fight for right to claim the loot. Strategies and alliances play a crucial role in claiming special loots.
▶ Life Skills: If you are tired of hunting mobs or competitive PVP, try less aggressive style of character growth with gathering, mining, or crafting. In MIR4, there are many paths to growth and ultimately whatever you do your time and effort will not go to waste.
▶ Capture the Hidden Valley: Hidden Valley is the core, massive scale PVP component of MIR4's economy. By capturing and holding the Hidden Valley during the weekly event, rulers of the Hidden Valley can gain great rewards of Darksteel or collect taxes from all income from the territory.
▶ Castle Siege Conquest: the castle siege in MIR4 is the ultimate massive scale group PVP. The winning clan becomes the overruling clan of the MIR world. Ruling clan of the castle siege can enjoy the glory of the throne and the economic benefits until they are overthrown.
▶ Cross Platform: MIR4 is a true cross-platform MMORPG that you can play with your friends on your PC and/or mobile devices.
MIR4

Screenshots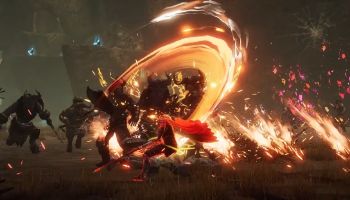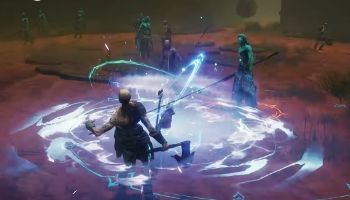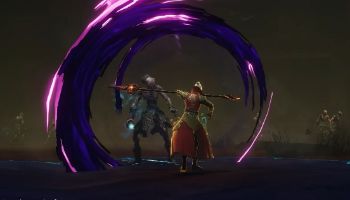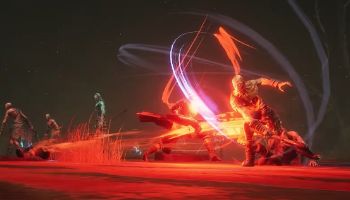 MIR4

Videos
trailer
trailer 2
trailer 3