MTrek is a free* text-based multiplayer online Star Trek space battle RTS (real-time strategy) game for PC that has been up and running since 1986. You're in command of a starship. Your goal is to collect gold and earn points by damaging or destroying other ships. Score is based on the amount of gold accumulated. You can save your ship to resume play at a later time by going to a starbase and saving. There are multiple ship types with various capabilities and of several races to choose from. No alliances are enforced by the game; it is left to the players to create their own gangs or to fight for themselves. The game can be played in a browser (recommended for beginners), but it is recommended that you play via Telnet client for the best experience.
Background Information
MTrek game was originally designed and written by Tim Wisseman and Chuck L. Peterson at the University of California at Santa Cruz and played there from 1986 through 1990. It was later made available via telnet world-wide in 1993. It ran until 2001 when it was taken down.
In 2003, it was re-written from scratch by Joe Hopkinson and Jay Ashworth and later released as an open-source project. The new engine was named Java-Trek(JTrek), being written in the Java programming language. mtrek.com is proudly powered by Java-Trek.
Free-to-play Model
*MTrek is completely free. Game access and all its content are available free of charge.
MTrek

Screenshots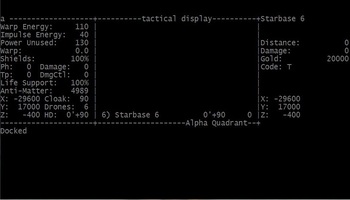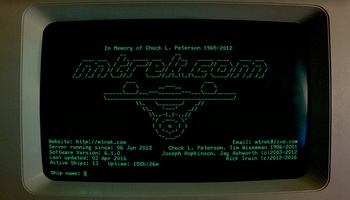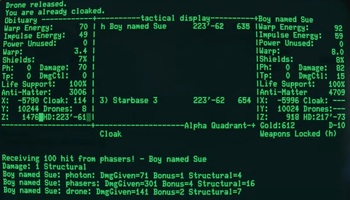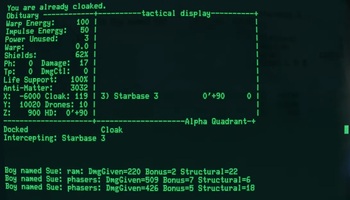 MTrek

Videos