Naraka Bladepoint is a (soon free-to-play?*) 60-player fast paced action Battle Royale developed by 24 Entertainment and published by NetEase Montreal for PC (desktop client, Steam & Epic), with a separate mobile** version in the works (Naraka Bladepoint Mobile), featuring ultra fast mobility powered by parkour moves (over a highly vertical and detailed map) and a grappling hook, a vast arsenal of upgradeable melee and ranged weapons, and a diverse roster of ninja and samurai inspired characters holding their own powerful abilities. Players "enjoy the thrill of clashing blades and flying arrows in the battlefield" while exploring a vast, mysterious battlefield where every section is unique and breathtaking.
Game Features
▶ Next Gen BR: Vertical map design, ultra fast paced, truly diverse character skills and a brand-new resurrection system.
▶ Huge, comprehensive and detailed map: From the rusty, rattling chains of floating coffins to secret trails of an abandoned mine. Interactive map design allows you to roam Morus Island with freedom. Walk every path you find. Reach every place you see. Eliminate every opponent you encounter.
▶ Multifunctional grappling hook: Every player is equipped with a grappling hook that can be aimed at anyone, anywhere… for ASSAULT — Instantly zip through obstacles to pounce on your target. AMBUSH — Hide in the darkness and wait for your moment. Ready your hook and surprise your targets with deadly long-range takedowns. AVOID — Sometimes discretion is the better part of honor; escape from battles in a flash with a well-aimed grappling hook maneuver.
Free-to-play Model
*Naraka Bladepoint will be free-to-play once enough founders' packs have been sold and more people are needed to populate the servers. F2P PC release may occur in 2023. Naraka Bladepoint has everything designed to be free-to-play: its publisher Netease specialises in F2P, it has a dedicated ingame shop selling cosmetics and other customization options for real money and in-game currency (including a Gacha prize system), and it will need to focus on maximizing its player base in order to reduce match queuing (without the intensive use of bots), increase rank/skill-based matchmaking (so that no Bronze player has to face another who is Silver/Gold/Platinum), and boost sales of in-game items.
**The F2P Mobile version is on its way and has its own website: narakamobile.com. There most likely won't be cross-platform functionality as the two game versions appear to be separate.
Naraka Bladepoint

Screenshots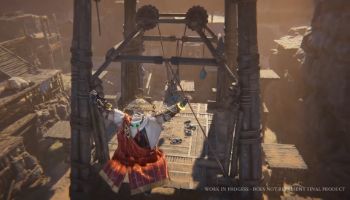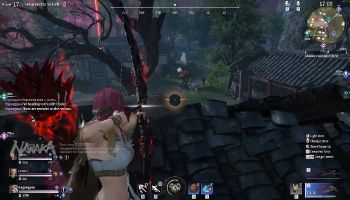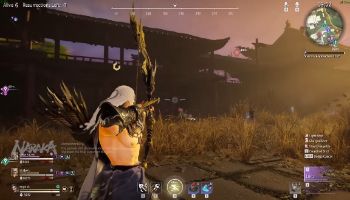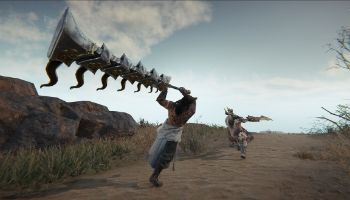 Naraka Bladepoint

Videos