Need for Speed World was* a free-to-play online racing game for PC based on the popular Need for Speed franchise. Private reboots or public remakes of the game exist so people can keep playing. One of them, and maybe the most popular, is an opensource project named Nightriderz (Windows/Linux), which restored the game to its initial state with added features and cars in partnership with Soapbox Race World, which built dedicated, customizable servers. In the original Need for Speed World described here, you could decide how to play in a massively multiplayer world, connect with friends or race against the world as you rise through the rankings. Your could race the very latest cars or relive classic NFS moments with the ever-expanding car list, and stamp your identity on the cars with an endless combination of paints and liveries.
*On April 15, 2015, EA announced that on July 14, 2015 they would be closing Need for Speed: World and turning off services for the game, as the publisher felt "that the game no longer lives up to the high standard set by the Need for Speed franchise."
Game Features
▶ Massive Online Experience: Race and explore a persistent and evolving world, combining new content with popular drives from the Need for Speed universe. Constant updates add new areas, cars, events, and features for a unique experience every time.
▶ Socially Networked Racing Community: Play how you want to play, join your friends, and chat with thousands of other racers in World's online community. Create your own competitions and events for your friends with tools like customizable leaderboards and meeting place, all supporting Facebook and other popular social networks.
▶ Power-Up System Add another gameplay dimension with Power-Ups like NOS to boost your speed, Traffic Magnets to hinder your opponents, Juggernaut to plow through obstacles, and many more.
▶ RPG Progression: Give yourself the edge in races, pursuits and exploration by leveling up your driver and driver skills.
▶ Car List Updates and Customization: Constant car list updates always provide new and exclusive licensed vehicles to drive and customize. Create your own one-of-a-kind vehicle with an endless palette of custom paints and liveries. If you can dream it, you can create it in World.
▶ Easy Accessibility: Easy to use, intuitive controls mean that as long as there's an internet connection, anyone can enjoy Need for Speed World from anywhere.
Need for Speed World

Screenshots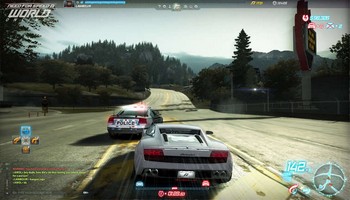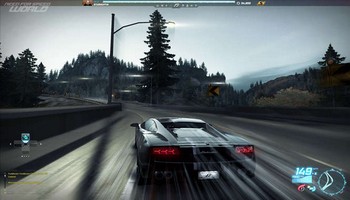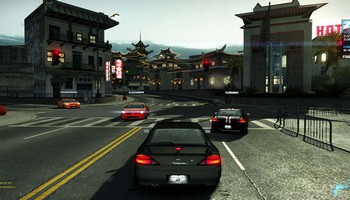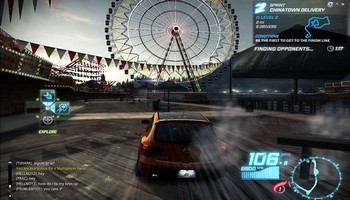 Need for Speed World

Videos