NEOTOKYO is a first person shooter that provides a visceral & realistic combat experience in a rich futuristic setting. It is greatly influenced by the developers' admiration for Masamune Shirow (GHOST IN THE SHELL) and Katsuhiro Otomo (AKIRA), and has been in production since October 2004 and is based on Half Life 2's game framework. The setting emulates combat between two cybernetically enhanced special operations groups, introducing augmentations such as thermoptic "active" camouflage and networked IFF (Identify Friend or Foe) systems to the urban close quarters combat genre. Players take the role of two opposing forces, the JINRAI and the IM-NSF (Interior Ministry National Security Force). To play NEOTOKYO you will need to have a STEAM account.
Game Features
-3 Player Classes: Recon, Assault, Support
-Thermal-Optic Camouflage
-Specialized Vision Modes: Night Vision, Thermal Imaging, Motion Detection
-Weapons and Armaments based on near-near future aesthetics
-Multiple Game Modes: TDM, Capture the Ghost
-Shader Effects specifically developed for NEOTOKYO°: Source, blurring the lines between visibility and invisibility
-Fan Acclaimed Musical Score by Edward Harrison (aka Logic)
Game Play
NEOTOKYO° has two gametypes: Team Deathmatch (TDM), and Capture The Ghost (CTG), with the majority of maps designed for the latter. Capture The Ghost is similar to one-flag CTF, with two teams competing to pick up the Ghost (a gynoid torso) and carry it to a designated location on the other side of the map. Unlike regular CTF, one team can also win the round by wiping out the other.
Game Plot
NEOTOKYO° takes place in and around a fictionalized Tokyo approximately 30 years in the future. Mankind has begun to fuse with technology. Government and corporate corruption have transformed Tokyo into a deadly dystopian nightmare. After a near-successful military coup by ranking members of Jinrai, the National Security Force (NSF) is formed – answering directly to the Prime Minister, it's mission is to investigate and eliminate all threats to Japan, both abroad and at home. The initial core of the NSF is made from an exodus from within the intelligence branch of the military. With this betrayal begins the war in the shadows between the NSF and Jinrai.
NeoTokyo

Screenshots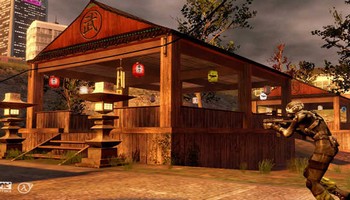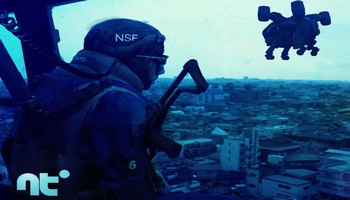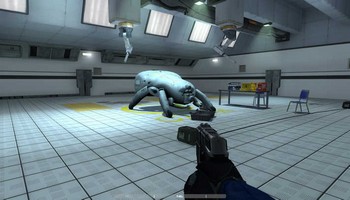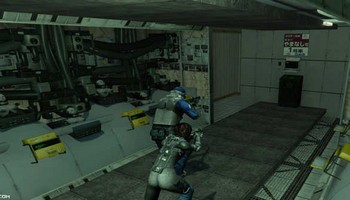 NeoTokyo

Videos