Neverwinter is a free-to-play Dungeons & Dragons (D&D) massively multiplayer online role-playing game (MMORPG) for Microsoft Windows, PS4 and Xbox One systems. It was developed by Cryptic Studios and initially released on 20 June, 2013 on PC. Based in the fictional Forgotten Realms city of Neverwinter, the game was originally scheduled to be released as a cross media event coinciding with the release of a series of four books by fantasy author R.A. Salvatore and a tabletop game from Wizards of the Coast. Announced on August 23, 2010, Neverwinter is a standalone game and not part of the previous Neverwinter Nights series. The game ran closed beta testing from February 8, 2013 to April 14, 2013. Open beta began on April 30, 2013.
Players can become one of five classic Dungeons & Dragons character classes and form groups of up to five player characters (PCs). Neverwinter is based on a modified version of the Dungeons & Dragons 4th edition rules set. This includes the use of healing powers and action points, the latter of which is implemented through a system referred to as dailies, allowing a player to perform a special ability by accumulating enough action points through combat. A player-created content system codenamed "Foundry" allows players to create their own stories and quests.
When asked for gameplay details during an interview with MaximumPC, Cryptic Studios chief operating officer Jack Emmert explained, "It's not an MMO in the sense that there aren't zones with hundreds-and-hundreds of people. You are not fighting for spawns. There's a very strong storyline throughout the game. So it's more of a story-based game closer to things like Dragon Age or Oblivion, which we really try to follow." On October 5, 2011, it was announced that the gameplay of Neverwinter would be re-structured into a free-to-play MMORPG with extra items and other advantages available for purchase.
Neverwinter

Screenshots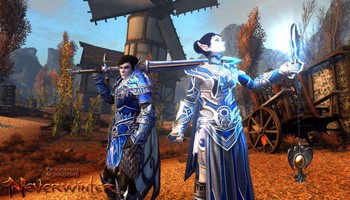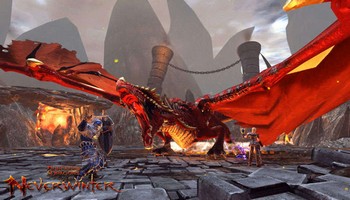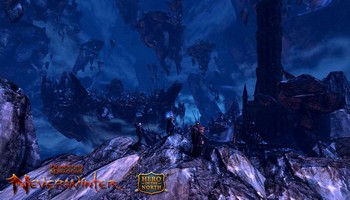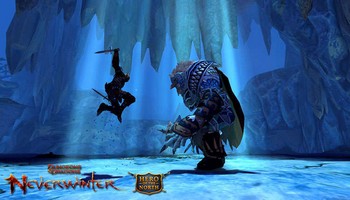 Neverwinter

Videos