Ni no Kuni: Cross Worlds is a free-to-play role-playing game created by Netmarble and published by Level-5, based on Akihiro Hino's popular Ni no Kuni series, and featuring single-player and coop campaign as well as PVP arenas and MMO dungeons. The game was first released in June 2021 for Android and iOS (with a PC desktop version) in Japan and South Korea, and was met with great success with revenues reportedly reaching over 100 million USD in just 10 days. Currently the game is available in Japanese and South Koreaan and has no English translation/localisation, but it is expected to launch in English and globally in the first half of 2022.
Game Features
▶ A Story where reality and illusion coexist: An epic, endless adventure inviting you to reach "another world" as a beta tester for a virtual reality fantasy game called "Soul Divers".
▶ Vast & beautiful anime world: A world embodied in Unreal Engine 4 cartoon rendering. See with your own eyes a beautiful world where each character's facial expression and small actions are filled with emotions.
▶ Unique Playable Characters: Including a mysterious swordfighter, an elegant magician who can master the spear with hidden magical power, a genius engineer who controls all kinds of firearms, a mischievous rogue archer, a hammer-wielding warrior, and more.
▶ Imagen Companions: Collect mysterious creatures [Imagen] that will show amazing abilities.
▶ Community "Kingdom" development: Rebuild the ruined Kingdom and develop your own with your friends. Empower the Kingdom with social amenities and custom decorations.
▶ Beautiful music by Joe Hisaishi: You can enjoy the colorful songs of the Ni no Kuni series by Joe Hisaishi, who composed many songs for Ghibli's works.
Game Plot
The player is a beta tester for a virtual reality fantasy game called "Soul Divers". Once inside, the AI NPC supposed to welcome the players breaks the system while attempting to warn the player of some impending danger. The player wakes up in the middle of a fierce battle… and starts to realize that the new world might not be a game after all… (more info on (https://ninokuni.fandom.com/wiki/Ni_no_Kuni:_Cross_Worlds)
Ni no Kuni: Cross Worlds

Screenshots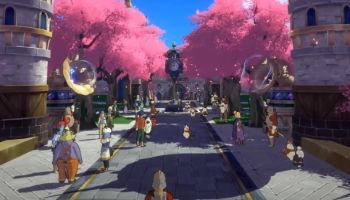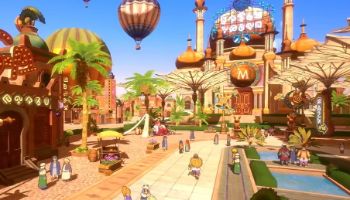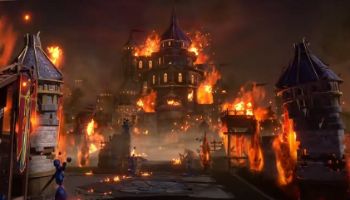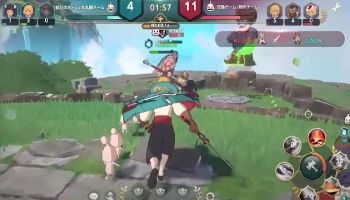 Ni no Kuni: Cross Worlds

Videos