Nomad is a free-to-play sandbox zombie survival MMOFPS game. Hunt, craft, kill and survive! Nomad is set in the future after a zombie apocalypse. Find food, drink, weapons, ammo and medical supplies – or craft them! Build a base to protect yourself but also remember to protect the base from raiding players. Scavenge food, weapons and medical supplies around towns. Team up with other friendly players and make a base. Make your mark on the world of Nomad.
Game Features
Explore: Set years after an apocalypse, the world is over grown, broken and abandoned. Explore abandoned houses, medical buildings, police buildings, industrial buildings and military buildings. See the world many years later with wrecked vehicles littered across the lands and buildings overgrown and falling down.
Survive: Survival is key. Hunt for food and drink across the map, or simply kill others for it. Scavenge for medical items to heal broken bones and deep wounds.
PVP: Find weapons and ammo around the map and hunt down other players. Be that bloodthirsty bandito, or be a hero helping others – it's entirely up to you.
Base Building: Create your own bases by chopping down trees for wood. First create your foundation and snap walls, windows, doorways and ceilings to it. Add a door and lock it.. Place a workbench so that other players cannot build in the surrounding area. Make sure your workbench is hidden as other players can use it. Upgrade your wooden base to stone, by going out and mining with a pickaxe.
Farming: Find and collect packet of seeds around the world then use them to make your very own farm. Farming brings any benefits so make sure it's well protected.
Sleepers: We all have to sleep sometime. In Nomad, disconnected players will sleep on the floor so make sure you are in a safe, protected area when logging off.
Host your own servers: Host your own server directly in game or use the stand-a-lone server located at your Nomad Steam install directory.
Nomad

Screenshots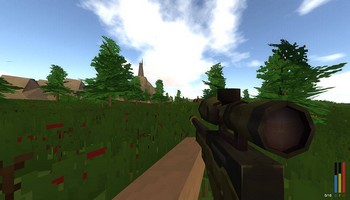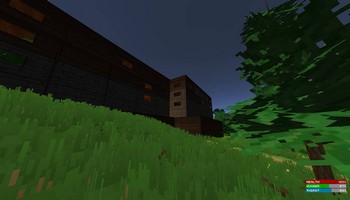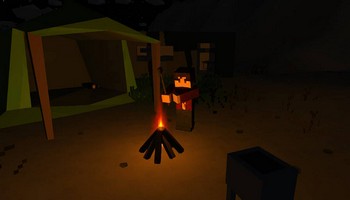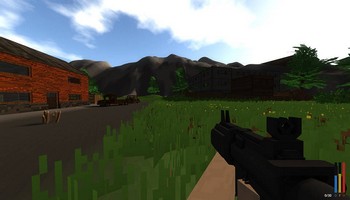 Nomad

Videos