OverKings is a 3D fantasy MMORPG by Overkings LTD featuring eight classes, dynamic real-time battles, clans, crafting, PvP, and more. It is a true PvP based real-time MMORPG wrapped in a browser game. NOTE that Overkings is only available in Russian as the English version has been brought to an end. There is no mention of the latter coming back anytime soon, if ever. In the world of OverKings the heroes fights for the glory, power and wealth. Money, resources, items, experience, popularity and others can be achieved in battles. Dynamic fights in the game are real-time. All player actions are displayed on the screen, even in the massive battles. Beautiful graphics, graceful animation, spectacular special effects – all of this allows you to dive deeply into the game world.
In order to achieve the great goals the players are joining into parties and clans, engage the hordes of monsters as well as other players in the battle for territory domination. Players capture mines with priceless ore and magical crystals, craft the finest weapons, advanced armor and alchemists potions. Side by side with allies, a player can participate in massive encounters and feel the taste of a real battle.
The players in OverKings are able to choose their path freely. Brave advanturers will be interested in fighting some fearsome creatures, they will be able to battle a lot of different monsters. Talented creators will find a developed crafting system that allows to create almost all of in-game items. Calculating traders will be able to multiply thier wealth using the deep economical system of a game world. And the ones whe are eager to clash blades with other players will be able to prove their worthyness on countless battlefields. The desired treasures will get the one who shall dare to find, steal or grab them by force.
Choosing one of the several character classes, you will be able to teach your hero a set of skills that would fit your own playing style. The player is able to chose the path to develop his hero and to decide wich talents to train first. A vast armory of weapons, armor and mythic artifacts will allow you to create a truly unique character. Through thousands of dangers, through hundreds of battles, proving yourself a conoisseur of tactics, a thoughtful diplomat, a skilled leader and a valuable friend your hero will achieve the ultimate goal – the Crown of the Almighty, confirming his right to rule the whole game world.
OverKings

Screenshots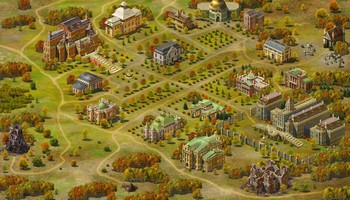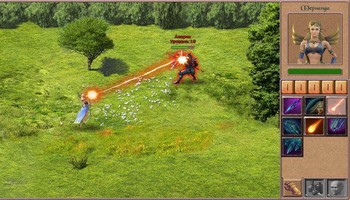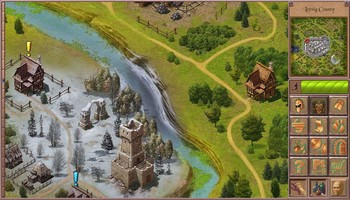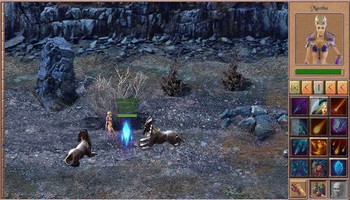 OverKings

Videos