Overwatch 2 is a free to play* team-based Hero FPS (first-person shooter) game developed and published by Blizzard Entertainment for PC (Windows) and Xbox Series X|S, Xbox One, PS5, PS4, and Switch consoles. It is a sequel to Overwatch, including player-versus-player (PvP) modes from the first game and introducing persistent cooperative modes. PvP team size is reduced from six to five, requiring several characters reworks. The game hosted closed beta testing in April and May 2022 and launched in early access on October 4, 2022, as a free-to-play game as opposed to its predecessor.
Game Features
▶ Over 35 Heroes: There are over 35 heroes to choose from, each one of them boasting a unique set of abilities for team play.
▶ 6 different Modes: Control, Escort, Hybrid, Push, Mystery Heroes and Deathmatch.
▶ Cross-platform & cross-progression: You can team up with friends over different platforms (Console/PC), and/or use a single account on multiple platforms.
▶ Keep your Collection: Your accomplishments and loot collections will be carried forward to Overwatch 2. That means you'll keep your skins, player icons, sprays, emotes, and more!
▶ Over 35 Maps: There are 36 maps altogether in Overwatch 2. All maps that were introduced in the original Overwatch have updated looks in Overwatch 2, most notably new lightning and new map assets.
Free-to-Play Model
*Overwatch 2 is F2P-friendly. All game modes and gameplay content are free in Overwatch 2. The game has micro-transactions exclusively for cosmetic items. There are no P2W (Pay to win) items in store. It also discontinued loot boxes in favor of a battle pass with both paid and free tiers. New heroes are introduced as rewards on the free tier, and players who fail to make the associated tier will have other routes to obtain the hero for free.
Overwatch 2

Screenshots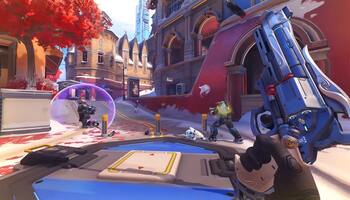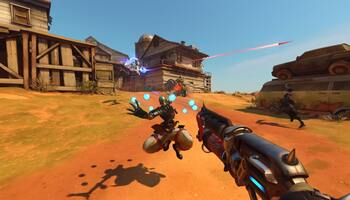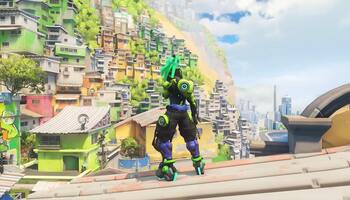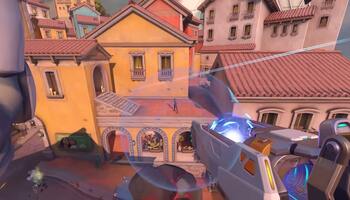 Overwatch 2

Videos