Paladins is a free-to-play first-person fantasy FPS for PC, Mac, PS4 and Xbox One that incorporates pre-game strategy based on cards deck management. Enter a fantasy world of ancient technology in Paladins, a team-based shooter with strategy elements and deep character customization. Through a unique collectible card system, players can amplify and augment a character's core set of abilities to play exactly how they want to play. Paladins features a diverse cast of Champions ranging from sharpshooting humans to mech-riding goblins, mystical elves, jetpack-clad dragons, and bomb golems.
Game features
Fantastic Champions: Paladins is set in a vibrant fantasy world and features a diverse cast of Champions ranging from sharpshooting humans to mech-riding goblins, mystical elves, jetpack-clad dragons, and bomb golems. Each Champion brings a unique set of abilities to the battlefield and new Champions are regularly added to Paladins, keeping the game exciting.
Card Mastery: Players collect unique cards for each Champion and build decks that empower their personal play styles. Gamers start with a basic deck of cards and unlock additional cards as they play, opening the door to creative new decks that radically change how Champions play. Players may further tweak their decks in-game with Burn Cards, making themselves stronger or counteracting opponents' strategies.
Level Up: No matter how players choose to play Paladins, they will gain experience points as they play. As they level up their account, master each Champion, and complete daily quests/achievements players will receive Radiant Chests and Gold which can be used to unlock additional cards, costumes, and weapon skins. The more players play, the more unique their Champions will become.
Accessibility: Paladins is played from a first-person perspective. The controls are simple to grasp for newcomers and shooter veterans alike which makes for an easy pick-up-and-play experience, on either controller or keyboard and mouse.
Paladins

Screenshots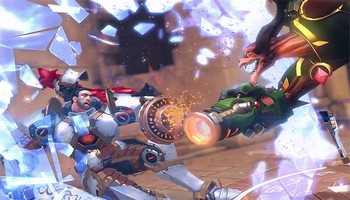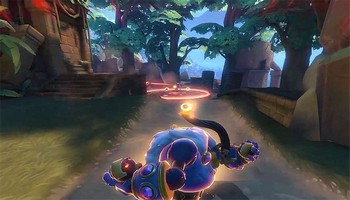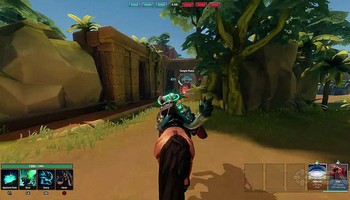 Paladins

Videos
Paladins

Review

"

Well-groomed graphics, smooth gameplay, champions added on a regular basis, generous F2P (gifts) and NOT pay2win. I used to fight alongside their main rivals (OW, Battleborn), but have now resigned to join the ranks of the paladins.

"
Graphics
Paladins features well-groomed 3D graphics with anime-style design and rendering, thereby ensuring smooth gameplay with low system requirements.
Gameplay
Paladins boasts smooth and fast-paced gameplay, a good implementation of a variety of engaging modes, a pinch of tactical elements (card-based empowerment), all of which easily put Paladins on a par with its paid counterparts (Overwatch, Battleborn, etc.).
Replay value
Paladins manages to score high in terms of replay value thanks to its outstanding and rewarding gameplay. Earn gold and crates containing gifts and unlock characters and cosmetic items endlessly - or for the time they keep adding new content.
Sountrack
I didn't pay much attention to Palaladin's "audiosphere", which is a very good sign, I would say, and this is due to the soundtrack and battle cries being very well attuned to the game's happenings.
Free-to-play model
Paladins is completely Free-to-Play and generously so (regular free content updates and gifts). Not pay-to-win, as anything that affects gameplay can be unlocked simply by playing, with extra cosmetic items available for purchase.