Panzar
is a free-to-play, team-based, online MMOTPS action game, with spectacular CryEngine3 powered graphics. In a world surrounded by the flowing oceans of Chaos, four ancient races fight in the name of cruel gods. Amid the grim remains of dead civilizations, their last and only reason for being is the thrill of combat and the lust for war. The only important traits are the ability to swing a sword, bash enemies with war hammers and decimating foes with devastating magical spells. Show your valor in exciting battles, join a clan or collect enchanted artifacts, move from victory to victory, building up your might and improving your combat skills. Rise from the ranks and inscribe your name through the chronicles of fire and bloodstained steel!
Game Features
Incredibly Detailed Fantasy World: Panzar was built leveraging the raw power of the CryENGINE®3 game development platform delivering incredibly detailed graphics and fluid gameplay. Players face off in rich and detailed environments such as mountain waterfalls, jungle villages, ancient castles and temple ruins. However, Panzar is flexible, serving a wide range of graphics capability modes, allowing players to use even older generation computers.
Wide Range of Tactics: Panzar serves players with a wide range of playable locations, equipment and skills creating an almost never ending variety of tactical options and battle strategies. Players can choose from eight different character classes, each with their own unique skill sets, game dynamics and overall roll within the team. Panzar has several different gameplay modes – Domination, Siege, Rugby and King of the Hill giving Panzar high replay value.
Dynamic Team Based PvP: The foundation of Panzar is in high intensity team-based battles. In Panzar, no one can secure victory by themselves. The secret to success in battle is in how well you coordinate with your other teammates. It's ideal entertainment content for bands and clans. Panzar's well developed clan system offers players spectacular mass tournaments for glory and for prizes.
Unique Heroes: Players can create their own formidable characters and develop and equip them as they like. Players can buy, sell, craft and upgrade weapons, armor and magical potions at any time between battles. Players have nearly limitless freedom of self-expression by choosing from a wide variety of hair styles, emotion and dozens of armor coloring choices. Unleash your imagination!
Advanced Social System: Players can communicate with other players right in-game. They can find and make new friends, or reconnect with old ones! Players can even earn bonuses for each new friend they invite! Create teams, participate in tournaments, create your own clans and fight shoulder to shoulder to reach a common goal…Victory!
Panzar

Screenshots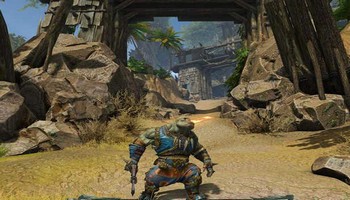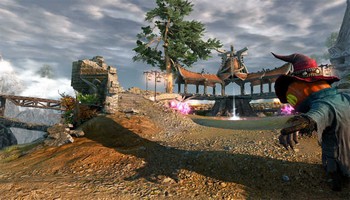 Panzar

Videos
trailer
trailer 2
trailer 3
trailer 4
gameplay
gameplay 2