Path of War is a free-to-play MMO turn-based strategy game where the entire United States is your battleground. A terrible and mysterious disaster has thrown the country into anarchy. The United States is reeling and an evil Regime has assumed control of the whole nation, oppressing its citizens. It's up to you to assemble a militia of your friends, build an army of awesome fighting machines, and battle your way from California to Washington, D.C. to take back America. Design your mobile headquarters, raise a fearsome army and wreak a path of destruction across the United States in 1-to-1 scale! Wage war to expand your territory through fast-paced, intense player-vs-player combat and upgrade your base with the enemy's loot. Forge cooperative alliances and together expand the ever-growing borders of your new empire!
Game features
* ASSEMBLE AN ARMY of machinegun toting monster trucks, grenadiers, helicopters and more!
* DESIGN, COMMAND, AND UPGRADE your mobile headquarters with tons of armed defenses, structures, and traps
* WAGE WAR against rivals in PvP combat to capture enemy forts!
* EXPAND YOUR EMPIRE, control points of interest, entire cities, and even your home town!
* FORGE ALLIANCES with other commanders to CONTROL ENORMOUS TERRITORIES and share reinforcements to strengthen your foothold
* RACE TO WASHINGTON, D.C. and take over the capital!
Path of War

Screenshots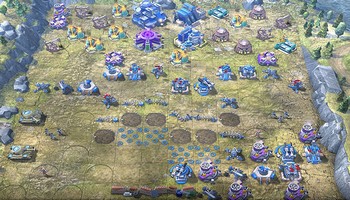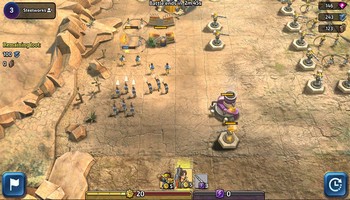 Path of War

Videos