PES 2018 Lite was the free-to-play version of the popular soccer/football game franchise, available for PC, PS3, PS4, Xbox 360 and Xbox One, with a dedicated mobile version for Android and iOS. It follows in the footsteps of PES 2017 by offering some content free. Now you can play the Online myClub and PES LEAGUE Mode, as well as the Offline Exhibition Match and Training Mode all for free. This huge move is part of Konami's efforts to develop and lead the football/soccer eSport market. Gameplay quality has been tuned to recreate the authenticity of the original Konami PES game, including a more realistic game speed, enhanced dribbling and full body touch.
Game Modes
PES myClub: Create your very own dream team with myClub, where current and historic superstars can be signed. World renowned legendary players like Beckham and Maradona feature, as well as partner club legends Liverpool's Gerrard, Owen, McManaman, and Inter's Zanetti, Stanković, and Toldo. More Legend players will appear in-game throughout the year in myClub!
PES League: PES LEAGUE is an online mode which features exciting tournaments to compete against each other to become the best PES player in the world. Aim to be the best PES player in the world by competing in this season's PES LEAGUE. Users will be able to qualify for global events by participating in the CO-OP (3v3) ONLINE Championship, tournaments in limited term, or the newly introduced PES LEAGUE myClub – either in 1v1 or CO-OP competitions.
Game Features
Realistic Speed: The world renowned gameplay quality has been finely tuned and refined to recreate the authenticity of the beautiful original game, including a more realistic game speed.
Strategic Dribbling: gives the user significantly more control in possession, with the addition of contextual shielding to protect the ball, as well as simple stick controls triggering realistic, subtle movements to wrong foot defenders.
Real Touch+: New dimension added to ball control, with full body touch allowing various parts of the body to control the ball based on the unpredictability of the ball movement.
New Set Pieces: Set pieces have been reworked with a new Free Kick and Penalty Kick system, alongside the option to choose the new one player kick off.
Competitive Co-op: A new mode dedicated to 2v2 and 3v3 co-op play, with support for local guests. Play together with friends, take your team to the top or simply have some fun via one-off casual matches.
PES 2018 (Lite)

Screenshots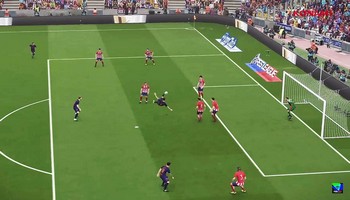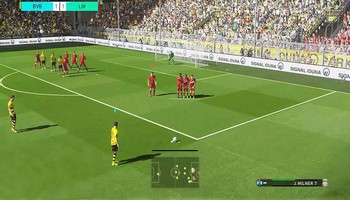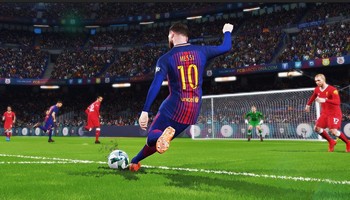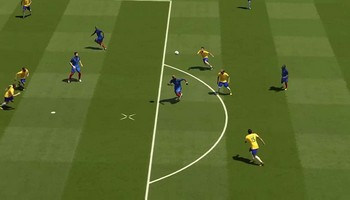 PES 2018 (Lite)

Videos