Phantasy Star Online 2 is an action-driven free to play multiplayer online role-playing game by SEGA for Xbox One and Windows (Steam and Epic platforms). Phantasy Star Online 2 features an exciting revolutionary action combat and incomparable character customization features in an immersive and beautiful Sci-fi fantasy universe. Take a journey into an immersive sci-fi fantasy narrative and explore mysterious worlds to unravel their secrets. Join fellow adventurers and fight against the legions of darkness to banish them from the galaxy.
Phantasy Star Online 2 will find players joining the "Arks" organization as part of the Oracle Fleet – a group of spaceships traveling through the far reaches of the galaxy, with the mission to explore and research newly discovered planets. The game recaptures the sense of adventure and discovery of the original PSO, with players finding their way through uncertain territory while working together — the game is designed so you can adventure alone and explore at your own pace, but has a heavy emphasis on teamwork as well, making unprecedented group encounters possible.
Starting the game in a central hub reminiscent of the original PSO, players will find join a futuristic living space with the chance to learn about their missions, meet other players, and set off to explore challenging new worlds. Embark on the game's story, and encounter the mysterious D-Arkers — a malevolent force challenging those who would venture into the depths of space.
Together, intrepid players may be able to unravel the mysteries of Phantasy Star, but one thing is for sure: from Rappies to MAGs; from player housing to massive boss encounters, with teamwork and skillful action combat, Phantasy Star is back to provide all new worlds of adventure.
Game Features
Revolutionary Action Combat:
-Engage in intense real-time combat and third-person shooting action.
-Master devastating combos and counter attacks.
-Assault your enemies with fast-paced aerial attacks.
-Utilize weapon-based skills to optimize your battle experience.
The Hero you want to be:
-Create a unique character with comprehensive character customization tools.
-Choose your destiny as one of three races: the intrepid Humans, the biologically engineered Newmans, or the robotic CAST.
-Develop yourself with a flexible class-based leveling system and your choice of specialized companions.
-Define your own play-style with distinctive weapon types for melee, ranged, and magic combat.
Deep Sci-Fi Fantasy Universe:
-Discover lush worlds filled with beautiful landscapes, extraordinary creatures, and epic adventure.
-Group up with friends to explore the farthest reaches of the galaxy.
-Complete randomized encounters during your journeys.
-Encounters with tough bosses to defeat.
Phantasy Star Online 2

Screenshots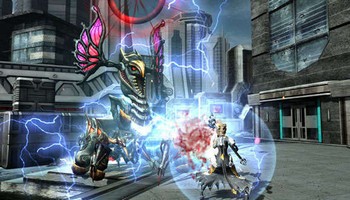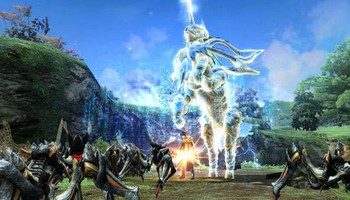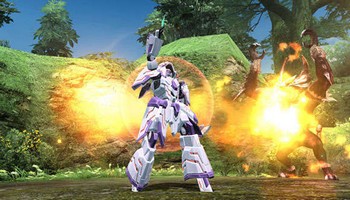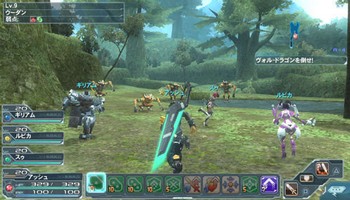 Phantasy Star Online 2

Videos