Pirate Storm: Death or Glory is a free-to-play browser pirate-themed MMORTS from publisher/developer Bigpoint. Choose your ship, its weapons, upgrades and embark on plundering jaunts and seek legendary treasure. Massive waves are rising as the wind grow stronger, lashing your face. Hop to it glorious captain: Set sail to challenge the merciless sea. Fight your way through PvP and PvE battles against monsters and real players alike. Engage in hard-fought battles with thousands of players online.
Features
-Ships: Five to choose from: Sloop, Brigantine, War Brigantine, Frigate, and Large Frigate.
-Ship Weapons: Outfit your ships with four grades of cannons (6, 9, 12, and 18 pounders) with three types of ammo(stone, iron, and steel cannonballs), and four classes of harpoons with three ammo types (harpoon, barbed harpoon, and clawed harpoon).
-Ship Enhancements: Upgrade ships with various deck sizes, figureheads, bulkheads, keels, and anchors.
-Level Up: Thirty-five character levels to advance through; guilds may also level up.
-Sail the Seas: Currently twelve sea zones are open for your plundering pleasure.
Pirate Storm

Screenshots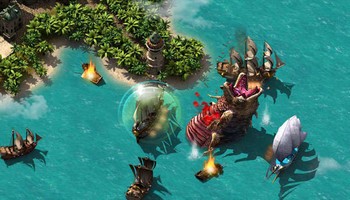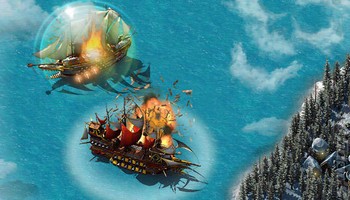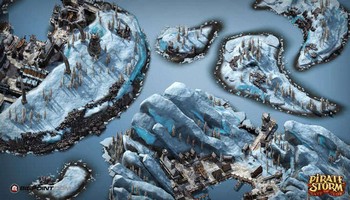 Pirate Storm

Videos
trailer
gameplay
gameplay 2