Pixel Gun 3D is a free-to-play multiplayer first-person voxel/cubic shooter for mobile devices (iOS, Android, Amazon) by Cubic Games. The game offers various PVE and PVP modes, such as single-player Campaign and online battle royale, and is packed with tons of game content and features, such as over 250 weapons and gadgets, dozens of maps, a pet system, crafting, and more. Pixel Gun 3D has been a massive hit worldwide and is among the 10 most played mobile shooters.
Game Features
– Various online modes with dozens of different maps
– More than 250 weapons and gadgets with upgrades
– Mysterious singleplayer Campaign
– Craft and buff system for lobby
– Friends and clans system
– Minigames
– Pet system
Game Modes
Deathmatch mode benefits:
• WORLDWIDE and local.
• unique maps of various shapes and sizes.
• Varied weaponry, ranging from Magic Bow, Combat M16 Rifle, Golden Desert Eagle and Lightsaber to the simplest things, in case you want to butcher someone with a knife.
• Up to 8 players.
• Now chat is available! Talk with friends right in the battle!
• Challenging and exciting experience that can really get you hooked!
*** BATTLE ROYALE MODE ***
Show your skills and be the last survivor! Battle Royale mode presents you with large-scale battlegrounds full of rich loot and never-ending action. Feel free to fire everyone in sight in this madness with dozens of players!
*** COOPERATIVE MODE ***
Cooperative mode features:
• Up to 4 Players in one game.
• Chat is available as well!
• 8 special maps.
• Hardcore gameplay.
• Coins as a prize for top results.
*** SURVIVAL CAMPAIGN ***
In this story mode your character is "face to face" with hordes of zombies attacking you from all sides. A lot of enemies from cops & robbers to nurses and swat members! You have to wipe them out otherwise you are doomed!
Your only task is not an easy one – to whack all the monsters. Don't let the seeds of fear grown in your head. If you survive all the attacks of the dead, you'll face an EVIL ZOMBIE BOSS in this mod. Having made mincemeat of him, you open the portal to the next battlefields! Start your combat.
Pixel Gun 3D

Screenshots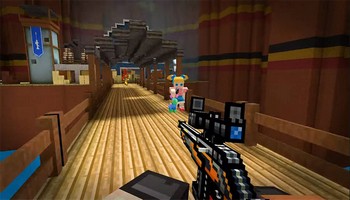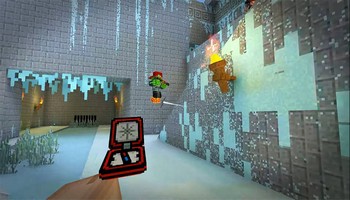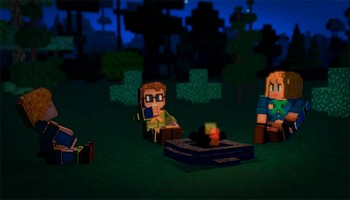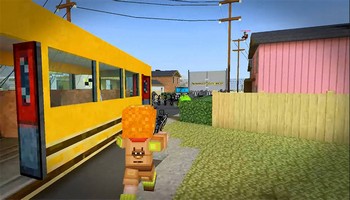 Pixel Gun 3D

Videos