PlaneShift is a free to play MMORPG immersed into a 3D virtual fantasy world. At the present state of development, PlaneShift is not a complete game, but it has all the functionalities needed to be enjoyable to play, including combat, magic, crafting, and quests. The game is still under heavy development, so you may easily find bugs, glitches and missing features.
Game Features
The following list represents some of the features of the final product. Please remember that today PlaneShift is still under heavy development.
– 10 playable races with unique traits!
– Unlimited professions through a skill system,
– Original magic system with six Ways of magic,
– Hundreds of spells,
– Numerous huge worlds to explore,
– A great number of quests to test your wit and skill,
– Monsters and NPCs with good AI that produce game events,
– A world that evolves with or without player interaction,
– Create your own house or castle,
– Politics and economy … and much much more!
Game Plot
You will start your journey as a citizen of the realm of Yliakum, an enormous underground world filled with a myriad of races, guilds, creatures and other foes to battle, and many places to explore and find or create your own adventures. For those who enjoy playing a more quiet life, there will be many jobs and careers to choose from and always a tavern nearby to rest your feet and make new friends. The path you choose will be your own.
The realm exists under the guidance of several gods and firm handed rulers. Here magic is an important part of the lives of the people; this is considered a gift of the gods. Beyond Yliakum, concealed by the Bronze Doors, the deadly Stone Labyrinths await eager explorers. What mysteries will be discovered? Perhaps you will be the first to rediscover ruins lost in the dark depths, or to uncover the fate of the great Lemur cities of Kadaikos. The adventure continues even in death. Will you become a tool of the dark?
PlaneShift

Screenshots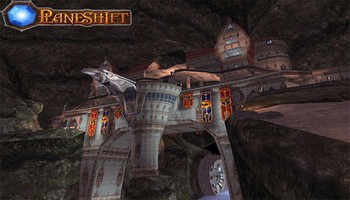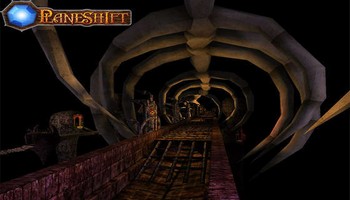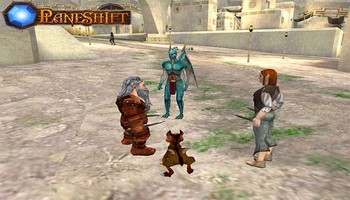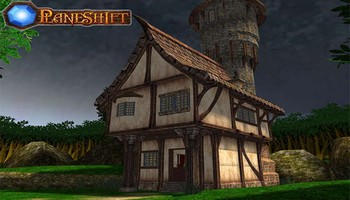 PlaneShift

Videos