Planet Arkadia is a Sci-Fi treasure hunting MMO, set a thousand years into the future. A Massively Multiplayer Online virtual world, Planet Arkadia is set within Entropia Universe. It has a Real Cash Economy pegged to the US dollar, ensuring the stability and value of the in-world economy. Security is also catered for, with your personalised Gold Card system which provides a unique 6-digit code every time you log in. Discover ancient ruins, encounter dangerous wildlife. Explore the stunning landscape.
Plot
In September 3007 we received The Signal. Once translated, we heard a cry for help from an ancient people on a distant world. DECODED: 'I exist as Sal'diresh, last remaining Knight of the world Arkadia. Hopeless is our chance of survival. Those that remain exist here at Artalia, both final bastion for hope and final despair for the people of Arkadia. Any beings to hear, we ask please. Help us.'
Earth's Government sent the Liberation Fleet to aid the remaining Arkadians,
but the Oratan unleashed a merciless onslaught that almost wiped us out.
Now, the Colony fights for survival and needs your help.
Planet Arkadia

Screenshots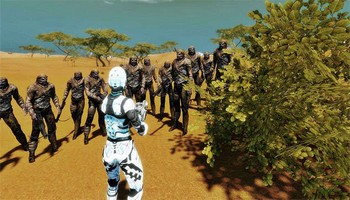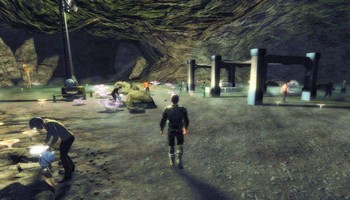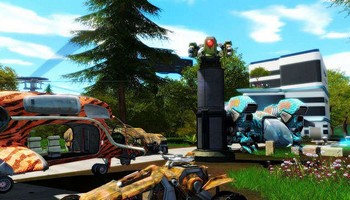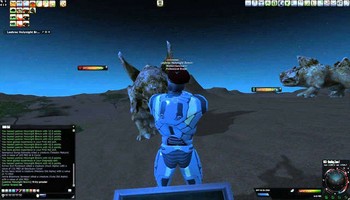 Planet Arkadia

Videos