Pockie Ninja was a revolutionary anime-inspired webgame. Delicate images, plentiful quests, unique play mode and original system plus no download requirement will bring you a joyful game experience. Pockie Ninja is the first anime-based browser game that features "One character, multi-classes", which changes the traditional notion that "one character can only play one class". Besides the handy operation of browser game, you'll also enjoy the fun of using diversified manga characters.
Features
– Synthesis: Synthesis of variety brings unlimited innovation. A random combination of any three items can achieve unexpected result. Pockie Ninja has a unique synthetic system, which allows players to synthesize any items. Up to thousands combination will let players experience the fun of creation and innovation.
– Exploration: Wilderness is not just for battle, explore different scenes also have surprises. Every explorable map has its own mode, revealing new elements even after several searches. With the raise of exploration level, rewards will be upgraded as well.
– Animation Outfit: Hundreds of different outfits offer plentiful attributes and skills. Costumes in Pockie Ninja is not simply a clothe show, they will change player's attributes, skills and equipments, providing a list of class options for players to chooses.
– Ninjutsu Skill: Pockie Ninja has a diversified skill system, including Fire Release, Water Release, Earth Release, Wind Release, Thunder Release, Vitality, Seal, Ninja item, Illusion, Healing, each of which contains five main skills. By careful tactic combination, players can get various combat modes emphasizing attack, defense or counter attack, etc.
– World Tournament: The World Tournament is a place for you to contest with other heroes and fight for the championship. From top 16 to top 8, from the final four to semifinals, the strongest player will win the contest. Meanwhile, players can also bet on every battle to win lavish rewards.
– National League: System will pick eligible players who meet the rank requirement to participate National League. On the basis of accumulated score, player will attend C-rank league, B-rank league, A-rank league, S-rank league. Only winners of S-rank league are qualified for W-rank championship. Only the strongest can have the chance to win. Each team contest offers unique trophy, which can be synthesized. Player may be granted with generous rewards after synthesis.
Pockie Ninja

Screenshots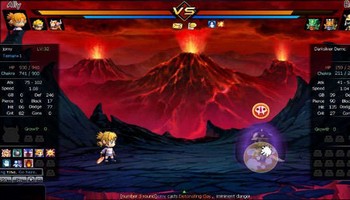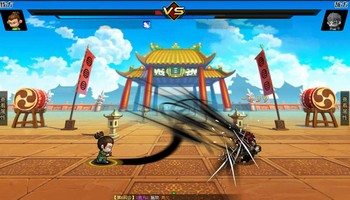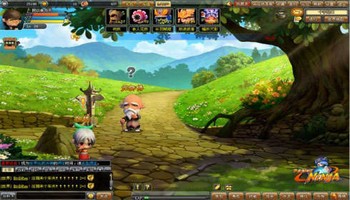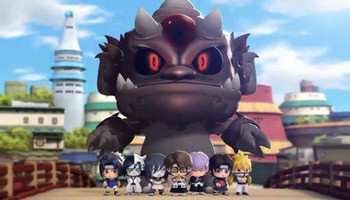 Pockie Ninja

Videos
trailer
trailer 2
trailer 3
gameplay
gameplay 2