Profane is an upcoming free to play*, player-driven sandbox MMORPG (massively multiplayer role-playing game) for PC (Windows), currently being developed by Brazilian indie studio Insane. The game takes place in a medieval sword & sorcery setting reminiscent of Fable, boasting an open world, a building system (from small houses to entire cities), a sandbox economy (land ownership and tax collection), and a progression system that isn't based on classes nor levels, but on proficiencies, among many other features still under development. Profane also aims to provide a dynamic open-world that reacts to your actions, "turning every adventure into a brand new experience".
Game Features
▶ Living and breathing world: a continually changing sandbox world filled with Dynamic Adventures, NPC Factions, and more.
▶ Skill-based combat system: action combat, focused on the player's skills.
▶ Try new combat styles: as you explore the world, you might discover and collect several Elemental Skills, but the slots to equip them are limited and have a cooldown time to change.
▶ No classes or levels: improve your Proficiencies as you perform them, not by assigning talent/attribute points.
▶ Build: an open Building System allows you to create anything from small houses to entire cities in the open world.
▶ Control: claim lands, set laws, and collect taxes while trying to keep invaders away.
▶ Immersion and freedom: beware of enemies trying to steal your resources and properties.
▶ Unforgiving: face the consequences of negative Karma!
▶ One massive world: servers hosted worldwide will be accessible to all, forming a single global map.
Free to Play Model
*It was confirmed by Insane on August 5, 2022 that Profane will be free-to-play once it launches, with microtransactions axed around purchasable cosmetic options to increment one's story and narrative in the game.
Profane

Screenshots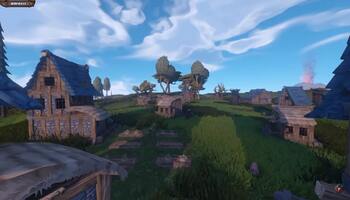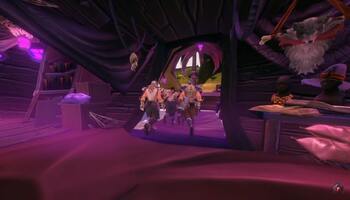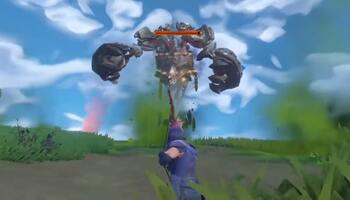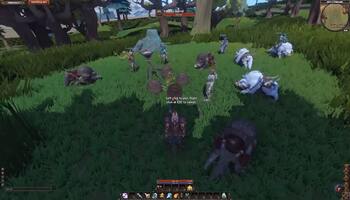 Profane

Videos
trailer
trailer 2
trailer 3