Project Genesis is an upcoming free-to-play team based FPS and 3rd person space combat shooter for PC, mixing old school first person combat with a unique free look spacecraft control model. Teams battle each other for match superiority and dominion across several popular game modes in a full-fledged sci-fi environment. Space flight is played in third-person; steer the ship and freely aim the camera and weapons at targets. The flight model is simple and designed to get you jumping into the fray quickly without complicated flight controls. Weapons are easy to use, targeting and HUD intuitive and clear.
The First Person Shooter experience is following the standard control scheme common in most FPS combat games. After acquiring a breach point, blast off in your assault pod, tear into the targeted vessel and prepare for the fight of your life in a thrilling first-person combat space. Avatar combat is close quarters, fluid and familiar.
Game Plot
An unlikely discovery in the 21st century re-introduced humankind to lost warp technology. As a result, unbounded colonial expansion followed. Unfortunately, some of our worst traits followed behind us: competition, theft…war.
Free-to-play Model
Project Genesis is expected to adopt an F2P model based on micro-transactions at some point. The in-game shop will mostly be dedicated to cosmetics and the like. Project Genesis will be released as a paid early access title (to help fund dev) before going free-to-play in the future (officially planned).
Project Genesis

Screenshots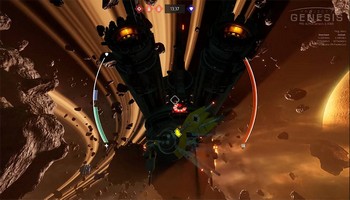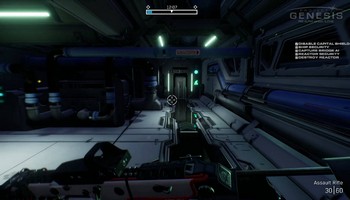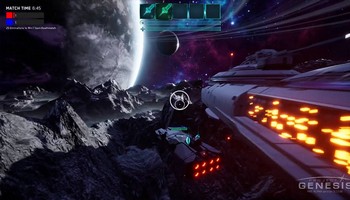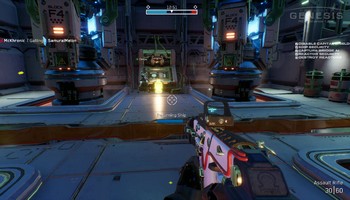 Project Genesis

Videos