Phantasy Star Online 2 – New Genesis is a free to play action-driven sci-fi multiplayer MMORPG by SEGA for Xbox One and Windows (Steam and Epic platforms). Phantasy Star Online 2 New Genesis is set 1,000 years after the events of Phantasy Star Online 2 and takes place on Halpha, a planet on which ARKS (soldiers of the Oracle colony fleet in the Phantasy Star Online 2 series) are locked in a battle for dominance against the mysterious DOLLS. The game features an exciting revolutionary action combat and incomparable character customization features in an immersive and beautiful Sci-fi fantasy universe. Take a journey into an immersive sci-fi fantasy narrative and explore mysterious worlds to unravel their secrets. Join fellow adventurers and fight against the legions of darkness to banish them from the galaxy.
Game Features
▶ Huge wide-open battlefield environments: Explore a whole new world featuring broad, expansive playfields filled with ferocious enemies waiting for you and your team. Traverse wide-open environments, speed and soar across the giant landscape and skies with new special abilities. Transitioning into a new area is as simple as walking into it — no loading screens.
▶ Enhanced character models: Create your identity with any character you can imagine in PSO2:NGS using the powerful creation engine. Adjust every imaginable characteristic to create your one-of-a-kind avatar.
Redesigned graphics engine! Witness lush environments, amazingly detailed player characters, and monstrous foes in razor-sharp resolution. Watch spectacular new lighting and particle effects as weapons clash with armor. See the world as you've never seen it before.
▶ New multi-weapon system and abilities: Combine 2 types of weapons for smoother weapon switching. Battle at lightning speed using a variety of weapons and techniques.
▶ Connects with PSO2: Move easily in-game between PSO2:NGS and PSO2.
▶ Cross-platform: PC and Xbox One players can play together side by side.
▶ Revolutionary Action Combat:
-Engage in intense real-time combat and third-person shooting action.
-Master devastating combos and counter attacks.
-Assault your enemies with fast-paced aerial attacks.
-Utilize weapon-based skills to optimize your battle experience.
▶ The Hero you want to be:
-Create a unique character with comprehensive character customization tools.
-Choose your destiny as one of three races: the intrepid Humans, the biologically engineered Newmans, or the robotic CAST.
-Develop yourself with a flexible class-based leveling system and your choice of specialized companions.
-Define your own play-style with distinctive weapon types for melee, ranged, and magic combat.
▶ Deep Sci-Fi Fantasy Universe:
-Discover lush worlds filled with beautiful landscapes, extraordinary creatures, and epic adventure.
-Group up with friends to explore the farthest reaches of the galaxy.
-Complete randomized encounters during your journeys.
-Encounters with tough bosses to defeat.
PSO2 New Genesis

Screenshots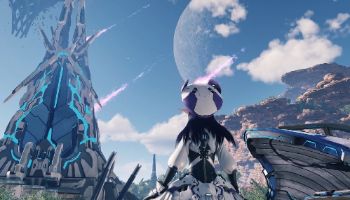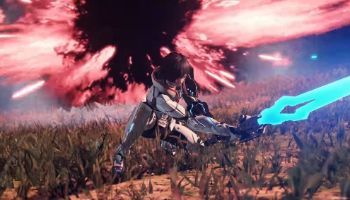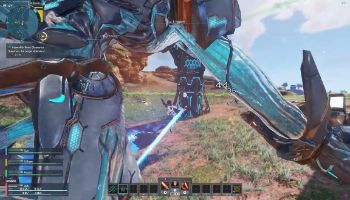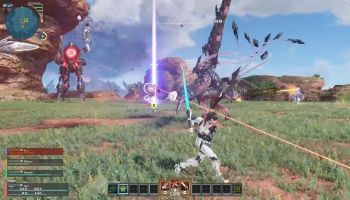 PSO2 New Genesis

Videos