RaceRoom is a free-to-play MMO Racing simulation game rooted in the professional world of racing. RaceRoom is the first free-to-play racing simulation on PC and home to official race series like DTM, WTCC, and ADAC GT Masters. The game is only available through steam and includes five free-to-play cars and two highly detailed tracks. Three driving models are supplied for free as well as online competitions and challenges with unlimited wheel time, in multiplayer and single player games modes. RaceRoom features sponsored competitions and other free-to-play events online, in partnership with racing professionals, allowing you to extend free-2-play content.
Raceroom has received much positive reviews, with respect to both its gameplay and its free-2-play model, and more so since it included the possibility to race in multiplayer modes with up to 24 racers per track.
Game features:
– High-standing Sport Cars: BMW, Mercedes-Benz, Audi, Chevrolet, Ford, McLaren, Pagani, RUF, Radical, Volvo, Saleen, and more to come. These manufacturers bring the best minds in racing together to dominate the world of motorsport and the machines they create are precision instruments of power, perfection, and speed.
Up Close and Personal – Stand among the giants of racing
No game gets you closer to professional racing and the drivers that make a racing series great. RaceRoom is home to WTCC, DTM, and ADAC GT Masters, with more to come.
– Realistic Car Sim: You will see, hear, and feel what a race car driver does behind the wheel. You'll grow smelly from intense focus and the resulting perspiration, and all you control is the taste at the end of the race. Will it be that of sweet victory… or bitter defeat? The experience of racing is yours and it's unforgettable.
– Accessibility: Novice, Amateur, and Get Real game modes cater to drivers of all ability. This game is fit for the entire family, so start driving today with your Steering wheel, keyboard, or gamepad.
– Single Player mode: Refine your skills against intelligent and challenging computer driven opponents. Use the Adaptive A.I., which automatically adjusts opponent difficulty based on your performance, or customize opponent difficulty to your liking.
– Racing MMOG: Line up with a grid of twenty-four players as you battle new friends and rivals in online multiplayer races.
– Sponsored Competitions: Compete against the world's greatest drivers in sponsored competitions from Mercedes-Benz, EURONICS, DTM, ADAC GT Masters, and more. These competitions also allow free players access to premium content throughout the duration of most events.
– Fast-paced gameplay: Be ready to break a sweat! Racing is the ultimate in twitch gameplay. No time for breaks, no room for mistakes. You are on point or you are into the weeds. Push harder, go faster, and reap the rewards of an adrenalin induced smile.
Free-2-Play Model
As mentioned, Raceroom is a free-to-play racing game with content limited to 5 cars and 2 tracks. More has to be purchased individually, with prices ranging from 2 to 5 dollars, or as part of packs which, when offered on sale, can get prices down to 2 dollars in average.
However special and sponsored events opened to all users may allow free users to enjoy all content on a periodical basis.
RaceRoom

Screenshots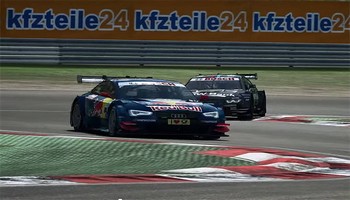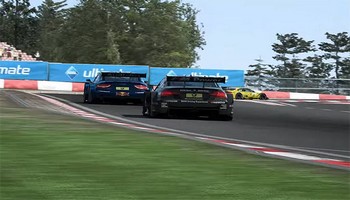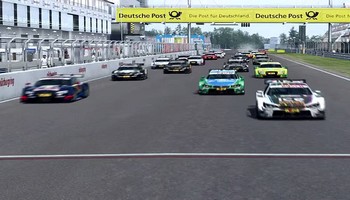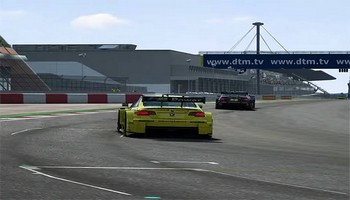 RaceRoom

Videos