Ragnarok Begins is a free to play side-scrolling MMO ARPG (action role playing game) for mobile (iOS/Android) and PC (Windows). It is the latest addition (yet another) in the 20-year-long-running Ragnarok game franchise, taking place 100 years before the events of Ragnarok Origin. The game features action-packed combat, a fantastical narrative, customizable gear, player housing, player trading, ranked PVP (Valhalla), world bosses, waves of enemies to battle in The Endless Tower, and much more.
Players will be able to choose from 4 base jobs in Ragnarok Begins including the Swordsman, Archer, Mage, and Acolyte. Each job will also have two advanced options for players to explore to find the playstyle that suits them most, for a total of eight end-game jobs (classes).
Game Features
▶ Action-Packed Gameplay: 2.5D side-scrolling reminiscent of Ragnarok Online blends with MMORPG non-targeting and brawling elements for a brand new experience.
▶ Fantastical Story: Explore the early ages of Midgard 100 years before the events of Ragnarok Online. Witness the chaos that unfolds when the Pop of Arunafeltz disappears sending worshippers of both Odin and Freya into panic.
▶ Ranked PVP Battles: Put your skills to the test in the Arena of Valhalla. Go toe to toe in ranked battles against other players for ultimate bragging rights.
▶ Plethora of PvE Content: Take down server-wide world bosses working alongside other players to earn rewards, collect items and resources on the Poring Island, or take on relentless waves of enemies in the Endless Tower.
▶ Costumes, Customization and Community: There are a variety of collectible costumes to wear and players can unlock their own player housing, complete with furniture to place and other design elements. Players can invite friends to their houses and create or join guilds with a shared guild hall.
▶ Cross-platform: Seamlessly swap between playing on PC and mobile with cross-platform play.
Game Plot
Ragnarok Begins transports players to Midgard in the ages of a great feud between the worshippers of Odin and worshippers of Freya. Chaos has erupted in the realm after the disappearance of the Pope of Arunafeltz and it's up to players to work together to uncover the secrets and mysteries surrounding the Pope's disappearance as well as what is hidden at the heart of Midgard. Conflict is never far, and players will unravel a saga of deception, warring kingdoms and more.
Ragnarok Begins

Screenshots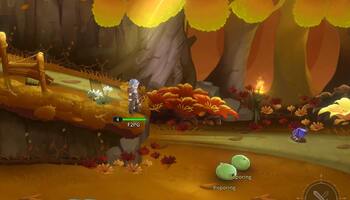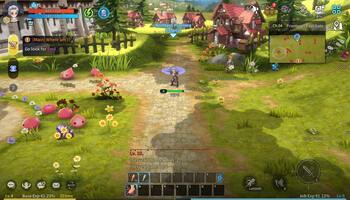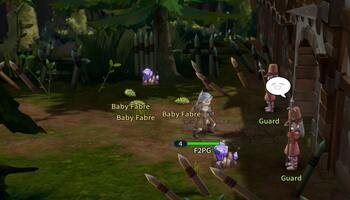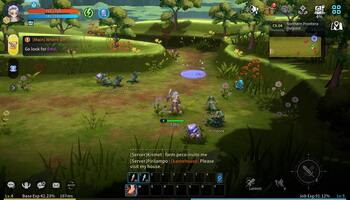 Ragnarok Begins

Videos