RAID: Shadow Legends is a free to play fantasy tactical RPG game developed and published by Plarium Games for mobile in 2018 and PC in January 2020. The game has a story-driven single-player campaign with twelve levels, each level made up of seven stages with three levels of difficulty, a PVP Arena, and a clan system whereby players can join Clans to fight Clan Bosses together (PVE) for advanced rewards. The game boasts a visually-stunning mythical RPG realm populated and hundreds of Champions from 14 playable factions. To save the world of Teleria, you will need to recruit its most legendary warriors from the forces of Light and Darkness. You must train them to fight together, mold them into living weapons, and assemble PvP raiding parties.
Game Features
▶ COLLECT POWERFUL CHAMPIONS: Summon 500+ warriors from 14 factions through gacha collecting. Assemble balanced PvP & PvE teams of Sorcerers, Knights, Elves, Undead and more to defeat your enemies – then recruit them to your side!
▶ FIGHT EPIC BOSS BATTLES: Vanquish dozens of challenging PvE bosses for loot, XP, and special Champion drops! Then, in classic RPG style, go beat them again for more powerful gear.
▶ FACE THE MULTIPLAYER PVP ARENA: Take a break from role-playing and go head-to-head, fighting games with other players to unlock special gear and climb the PvP rankings. Two teams go in – only one comes out.
▶ FEEL THE VISCERAL 3D ARTWORK: Beautiful, fully-rendered 3D heroes offer stunning detail down to the cracks in their armor. Watch them battle through vivid environments with thousands of unique skill and attack animations.
▶ DEVELOP AND MANAGE YOUR BASTION: Upgrade your own personal fortress to manage your Shards, train your Champions, and prepare them for dungeon runs, multiplayer arena battles, and the story campaign.
▶ ENJOY REWARDING STRATEGIC RPG GAMEPLAY: Make tough decisions and equip your Champions with powerful artifacts to aid them in their quest. Rank them up to unleash devastating special skills, AOE attacks, healing powers and more as you lead them in combat.
▶ CLEAR OUR MASSIVE PVE CAMPAIGN MAP: Experience epic dark fantasy done right through 12 spectacular RPG locations spread over a sprawling, fully-voiced story campaign.
▶ EXPERIENCE HASSLE-FREE AUTOPLAY: MMORPG games shouldn't be a slog! Autoplay levels to spend less time grinding and more time exploring.
RAID: Shadow Legends

Screenshots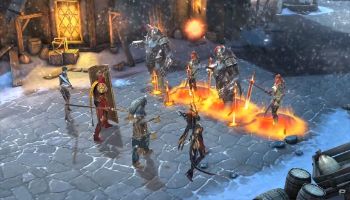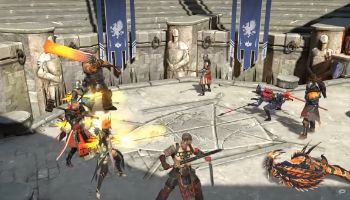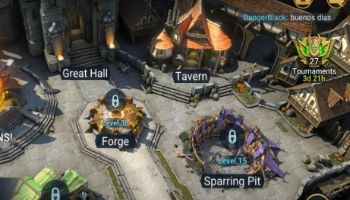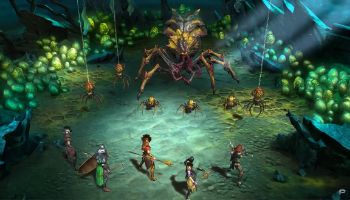 RAID: Shadow Legends

Videos