Realm of the Mad God is a "massively-multiplayer cooperative bullet hell shooter" with a pixelated art style. Players control characters who have been transported to the realm of Oryx (the titular Mad God) to become food for his many minions and abominations, which the players must dispatch. Central to the design of the game is the fact that character death is permanent. Upon death, the player's character is lost along with all carried equipment, although the player may store a number of items for safekeeping in an easily-accessible vault away from danger and possibility of death.
The game is free to play with optional microtransactions. Items which can be bought with optional transactions are features such as Tier-Boost potions (potions, when drank, that allow defeated monsters to drop higher-level equipment) and other in-game equipment varying from low-level equipment to the highest level weaponry, available through microtransactions.
Game Features
Action combat! No turn-based battles here, only skilled running and gunning.
Epic boss battles: Navigate demented waves of bullets from nasty demons.
True cooperative play: All experience is shared and you win by playing together.
Great 8-bit art: Retro styling straight from the 8-bit era.
Over a dozen unique character classes: Play as a powerful wizard, a clever mystic, a brawling warrior.
Loot: Hundreds of weapons, potions, armors, and rings.
PermaDeath: Dying well means something in Realm. Earn fame if you survive for long enough and kill enough monsters.
Gameplay
The game consists of players shooting projectiles from their weapons and destroying enemies to earn experience and equipment. A character moves around using the WASD keys and uses the mouse to shoot. Contrary to usual practice in MMOs, the experience for killing monsters is awarded in full to each player present, rather than split. This, along with the possibility of teleporting to any player on the map instantly and at no cost, makes it very easy and attractive to team up.
Free-to-play Model
After being bought by kabam with restrictive teaks to the free-to-play model, Realm of the Mad God suffered from negative criticisms from players who used to play it pre-Kabam. The game has been described as pay-to-win by many.
You have to pay for extra characters and vault chests in which you store a limited numbers of 8 items. You have to pay gold or fame to feed your pet, and while the fame is free, it usually requires hours of grinding monsters and dungeons before committing suicide to collect the fame.
Other than that, the game being centered around the perma-death difficulty, it will be frustrating whether you play free or with paid enhancements and this is what has appealed to many hard core gamers playing Realm of the Mad God.
Realm of the Mad God

Screenshots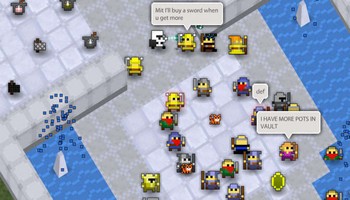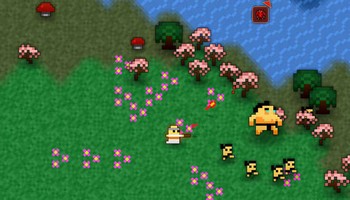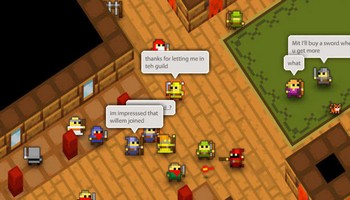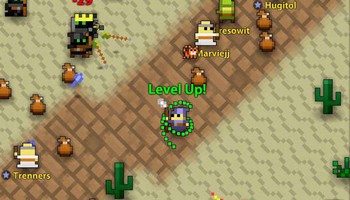 Realm of the Mad God

Videos