Ristar is a 2D sidescrolling platform game initially developed by Sonic Team and published by Sega for the Sega Genesis in February 1995, and then ported to mobile devices as a free-to-play title for SEGA Forever classic games collection in 2017. Play as an anthropomorphic cartoon star who uses his hands and long, stretchable arms to both move and combat enemies. Galactic tyrant Kaiser Greedy has enslaved the Valdi star system. Leaders of every planet have been brainwashed, and only you, Ristar, can free them. Use Ristar's extendable limbs to swing, climb, grapple and grab your way across six planets and end Greedy's grip on the galaxy!
Game Features
– Six planets to rescue, spanning every corner of the galaxy.
– Use Ristar's extendable arms to smash, grab, and grapple Greedy's minions
– Battle unique bosses across all six planets
– Grab enemies to destroy them or use them to pivot through a level
– Perform 'shooting star' attacks to kill multiple enemies at once!
Ristar

Screenshots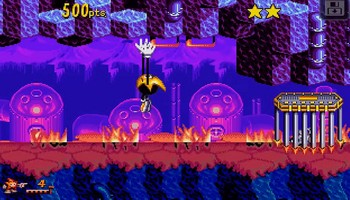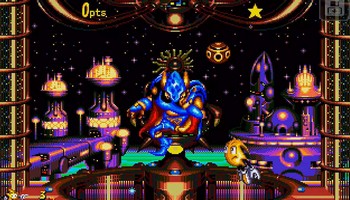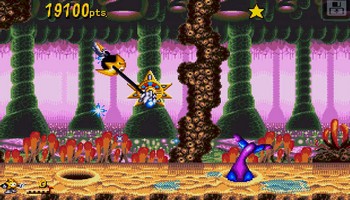 Ristar

Videos