RIVAL: Crimson x Chaos is a free-to-play multiplayer online Strategy & Tower defense game for mobile devices, by Section Studios. RIVAL: Crimson x Chaos is a modernized take on the Tower Rush genre popularized by Supercell's, Clash Royale. In RIVAL: Crimson x Chaos, players battle in real-time PVP matches by deploying Champions and Spells to overtake their opponent's towers. An extra layer of control is introduced with RIVAL's Leader system. RIVAL Leaders allow players to gain a unique active or passive ability for game-changing moments in battle.
With over 30 unique champions and spells, RIVAL: Crimson x Chaos aims to provide depth and strategy for its players. New units are introduced every month along with events, game modes and features.
Game Features
PVP Arena strategy: Battle with friends and RIVALs from around the world in real time
Lead your Champions: Choose your Leader and build a team strategy. Unleash your Leader Ability to change the tides of battle
Strategic Ability System: Upgrade Champions and Spells to unlock game-changing abilities. Build new strategies with Leader abilities and upgrades. Awaken your Spells and Champions to unleash their full potential.
Create, join, play and chat with Guilds: Fight with your friends and RIVALs with the global guild system. Unlock tomes, badges and other exclusive content with your guild members.
Obtain rewards with RIVAL quests: Complete quests to unlock unique tomes and gather resources.
Build the ultimate RIVAL team: Mastermind new strategies against fellow RIVALs while discovering new synergies to defeat any strategy.
RIVAL: Crimson x Chaos

Screenshots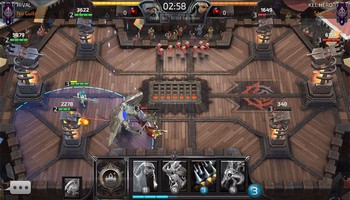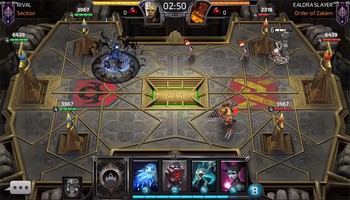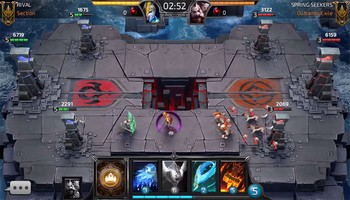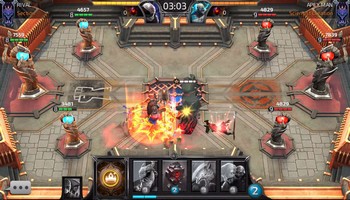 RIVAL: Crimson x Chaos

Videos