Rogue Heist was a free to play third person shooter, and fresh take on Heist; where both sides are eyeing the same prize. A 6v6 multiplayer game where are you are sent in with your team to steal and outrun an opponent at the same time. Heist has always been a one sided game and you have always played it from either side, attempting to heist or fending off the bad guys. In Rogue Heist, there are no good or bad sides; just two teams pitted against each other. Rogue Heist puts you straight in action, against an equal opponent who wants what you want. This simple sounding plan could become complex in seconds considering there's much strategy each team has to put in place, with weapons to choose, roles to play and fierce competition; the matches get really intense.
Game Features
Intense Competition
Decoding a win in Rogue Heist isn't easy. The trick lies in the playing it right rather than planning it right. With so many roles to pick from and so many tasks to complete; every match requires the player's attention right from the start till the end. The dynamics change every second and that happens when all 12 players are neck deep in competition.
Sniper Ground Crew Co-Op Action
Get down to heist with a sniper looking out for you. With 3 playable roles to choose from as ground crew, equipped with a different weapons and a well-coordinated sniper in action; each game is quite intense. Experience a real heist where you face an equal opponent vying for the same goal. A pure PvP setup with two teams of 6 pitted against each other, the Heist Mode is created to thrill you.
A High-tech Heist
Welcome to the modern day heist where it's no longer just about looting cash. With a race for the same goal, an opponent lurking around and so many tasks to do; you better be good at stealing and killing both. Hacking into an encrypted safe, stealing, transporting a highly unstable yet rare package and securing it safely are the just some of the crucial things you do in a match.
Strategic Teamplay
Winning isn't a child's play, it requires teamwork. Rogue heist is all about putting the perfect team together. With 4 roles to choose from; sniper, hacker, support and assault, whatever combination you pick can affect your game and outcome both. Players have to work in sync to perform tasks or die at the ends of the opponent vying for the same goal. The hustle is to heist is real.
Rogue Heist

Screenshots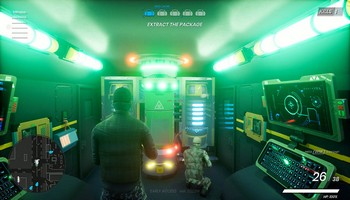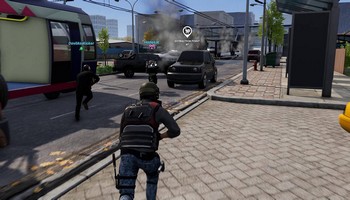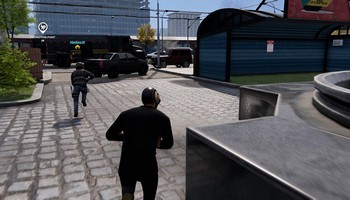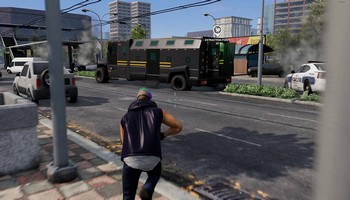 Rogue Heist

Videos