Runes of Magic (RoM) is a massively multiplayer online role-playing game (MMORPG) developed by the Taiwanese developer Runewaker Entertainment and adapted for the English and German-speaking market by German company Frogster Interactive. After going through an open beta phase, the game was launched on March 19, 2009 and Chapter II – The Elven Prophecy was launched on September 15, 2009. The next chapter, Chapter III – The Elder Kingdoms, started April 22, 2010, however all of Chapter III did not become available until August 11, 2010. Chapter IV – Lands of Despair, was released June 16, 2011. The latest Chapter, Chapter V – Fires of Shadowforge, was released on June 12, 2012. The game client is free to download, and no monthly subscription fee is required because the service is funded by real money transactions (RMT) in the Runes of Magic Item Shop.
The game has very few differences from World of Warcraft, one of the differences being the "multi-class" feature, which allows the player to choose up to three classes. At Level 10, the player may choose a second class. At Level 20, the player may choose a third class. Each 66 combinations of classes has sets of Elite Skills, which make each class combination unique, such that a Warrior/Priest has completely different skills from a Priest/Warrior. As of the current version of the game, there are 10 Elite Skills for each class combination, with the first given when two classes are Level 15. The subsequent Elite Skills would be give when both classes gained an additional 5 levels up to 50/50, then every 10 levels after that another Elite Skill is given, up to 70/70.
The game features Player versus Player combat in the form of dueling and battlefields. Players may obtain their own houses, and guilds can buy castles that grant benefits to members of the guild. Siege combat is available between guilds called Siege War, which is under open beta-testing, available to all guilds.
Another feature of the game are the collectible "Monster Cards", which slain foes leave behind, which provide specific attribute points alongside the usual monster information. These cards act as trophies for players but also provide attribute bonuses. Each type of monster has a card that provides bonuses to character stats, but not every monster drops the cards.
Players can also obtain magical pets, who accompany the player and may participate in combat under certain conditions regarding the pet statistics, i.e. loyalty. Pets are obtained by using traps to catch a Magic Cavy which are sometimes dropped after defeating an enemy monster. After catching the Magic Cavy, the player will be randomly given a Pet Egg, from which the player can summon a pet to assist in the player's adventures.
Through the use of real-money transactions, a player is able to exchange cash for in-game currency referred to as Diamonds. Players are able to buy in-game items using Diamonds through the Cash Shop interface in the game client. Buying items in the Cash Shop using Diamonds also awards Rubies, which can also be used to buy items in the Cash Shop. Diamonds can also be used to gift other players items for cash or fun.
A new marriage system feature was added in early July 2010. The marriage system is relationship system that allows two players to commit into a partnership. Depending on the relationship, players will then be rewarded with special in-game bonuses. Special Items have been added too such as Love and Friendship letters.
For each character, they will be provided a residence and a basic housekeeper. The residence may be decorated with furniture items bought from the Cash Shop or created with some recipes. Furniture may provide storage for items, bonus experience and talent points. They may also buy additional housekeepers, who unlike the basic housekeeper, can also provide free buffs, food, and potions after the initial purchase. To buy a housekeeper, the player requires only in-game gold, the primary currency of the game.
Players may collect Item Sets, gear sets from all over the game, from which Item-Set Skills can be extracted to provide additional versatility to the player. Pieces of each Item-Sets are typically dropped from instances in various parts of the game.
Runes of Magic

Screenshots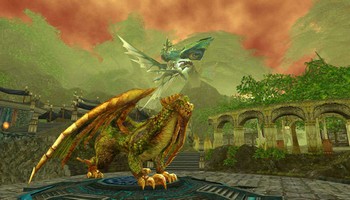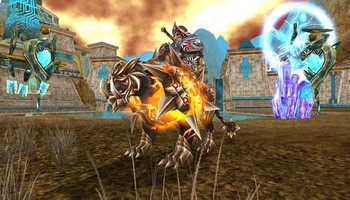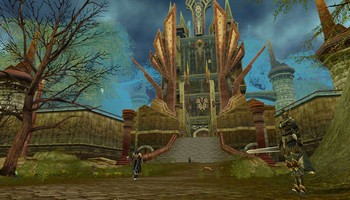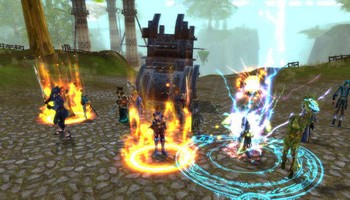 Runes of Magic

Videos
trailer
trailer 2
trailer 3
trailer 4
gameplay