Shadow Arena is a free-to-play multiplayer ARPG with battle royale styled gameplay from the makers of Black Desert, namely Pearl Abyss. Shadow Arena features action-packed PvP battles with your choice of hero. Fight using popular MMO-styled skills and outlast your opponents in the arena to be the last one standing. Heros include swordsmen, berserkers, martial artists, assassins, mages, archers, brawlers, paladins, and more! Block and dodge attacks and escape from the incoming, ominous Dark Fog. Wield swords, shields, magic, traps, arrows, and other unique weapons and execute skills and tactics to create your own personalized playstyle. Overpower opponents using dazzling, complex skill combos, or play mind games using effects like invincibility, Blink, and counters to turn the fight on its head.
Game Features
▶ Unique Heroes: Select from a roster of Heroes with specialized skills and playstyles, including warriors, archers, mages, martial artists, and more. But make sure to keep an eye out for the new Heroes that will join the battle!
▶ Intense Combat: Chain together skills to create spectacular, awesome combos. Throw in special moves like invincibility, Blink, guards, and counters to keep your enemies on their toes or to catch them off guard.
▶ Useful Items: Get various items and plan your strategy accordingly. Stun Traps, Matchlocks, and Elixirs of Vigilance can all be used to give you the edge over your enemies.
▶ Powerful Summons: Feel like the competition is getting tough? You still have a chance! Turn the tides of battle by unleashing a powerful red dragon or the almighty Laytenn upon your foes to get back into the fray.
▶ Strategic Hunts: Implement everything you find on the battlefield into your strategy. Seek out bosses that drop powerful gear or for Jump Gates that move you across the map in an instant. Or hunt some Stoneback Crabs, goblins, and golems that are lurking in the arena to get an additional boost!
▶ Multiple Game Modes: Enjoy different modes like Solo, Duo, Sparring Grounds, and King of the Hill.
▶ Hero Skins: Dazzle opponents with more than just skills! Get skins for your Heroes to stand out from the crowd.
▶ Ranking System & Tournaments: Compete with others in Ranked Matches and climb your way to the top! Enter and spectate tournaments where the top players duke it out!
Shadow Arena

Screenshots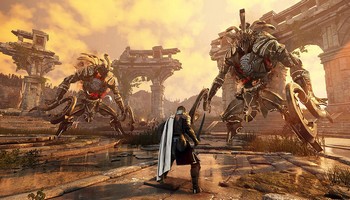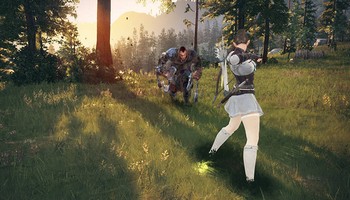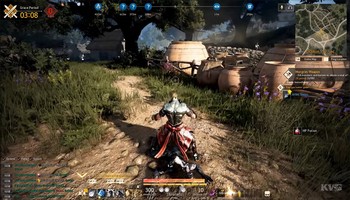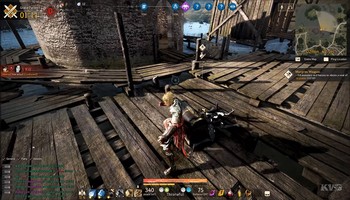 Shadow Arena

Videos