Shards of War was a free-to-play MOBA game with Sci-Fi action-oriented setting. Recruit unique sentinels and outfit them through an enhanced itemization and metagame progression system that is both streamlined and constantly rewarding your gameplay activities. The game features traditional 5v5 PvP gameplay with typical MOBA elements. Shards of War pretends to offer a new twist on the classic MOBA game, combining both deep strategy and tactical gameplay of MOBA games with fast paced action and controls of top down shooters (WASD).
The rules are simple : Two teams of five players. While fighting drones, towers and warriors, players progress to the enemy base and try to destroy their headquarters.
Game Features
– Traditional 5v5 PvP gameplay: Experience the usual battle setting that improves tactical team-based gameplay.
– Sci-Fi action-oriented setting: Unlike most fantasy MOBA games, Shards of War is set in a futuristic world with realistic weaponry and characters.
– Fast paced top down shooter controls (WASD): In this MOBA you use the keyboard to move across the screen and leave your mouse exclusively for aiming and shooting.
– Item Crafting: Unlike many MOBAs, here you may craft your battle items and upgrade them.
– Loadout-System: You may prepare your gear before battle and focus all your play time on fighting.
Shards of War

Screenshots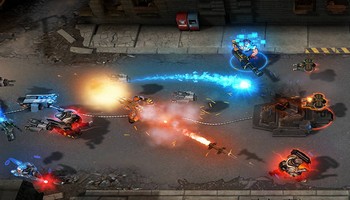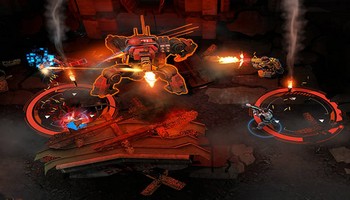 Shards of War

Videos