Shatterline is a free to play*, sci-fi themed, fast-paced online FPS (first-person shooting game) for PC (Windows) via Steam and PlayStation (PS4/PS5 and Xbox One/XS planned) by Ukraine-based studio Frag Lab LLC. Featuring a narrative-driven roguelike co-op mode (Expedition) as well as several traditional PvP modes such as TDM, Conquest, Plant-the-Bomb, and Escort, Shatterline is set in the near future, where humanity faces a threat of cosmic proportions. Players take on the roles of the Immunes – bearers of an extremely rare genetic combination that allows their bodies to resist the alien plague. Shatterline is scheduled to fully launch on PC (Steam) and PlayStation on February 9, 2023.
Game Plot
The year is 2028. The Earth is being slowly overtaken by the Crystalline – a gigantic interstellar super-organism that devours planets and transforms living species in its own image. This enemy cannot be bargained with, or fought with conventional means.
While humanity fears the cosmic plague, there are some who see it as a blessing. The Strafe Witnesses – an army of fanatics, – aim to subdue the Crystalline, and use it to uplift themselves to the next stage of evolution.
Between hope and the end of the world stands Shellguard – a small company of individuals immune to the Crystalline. These lucky few are involuntary carriers a rare genetic combination that provides resistance to the alien taint. Only they can stop the Crystalline – or allow it to change our world forever.
Free-to-Play Model
*Shatterline is completely free-to-play (F2P friendly) in that there isn't anything to purchase in order to play the game in full nor to progress in each of the various game modes. Shatterline isn't pay to win (P2W) neither at this stage as the blueprints used to upgrade weapons aren't offered for sale.
About Negative Reviews
At first, Shatterline was negatively reviewed by many players who lamented the amount of cheaters who undermine the PVP experience (which is to be expected in early access games), and the amount of grind involved in acquiring blueprints used to upgrade weapons. The latter hindered progression up to a certain point, but the developer was prompt to react: the Blueprint economy was revamped, so now you can get Blueprints from many sources like Tasks, First Win of the Day tasks, Free BP lane etc. Blueprint rewards from Expedition were also increased x2. Soon after those changes, most reviews became positive.
Shatterline

Screenshots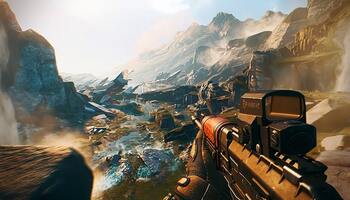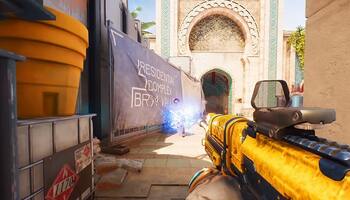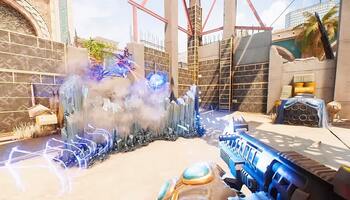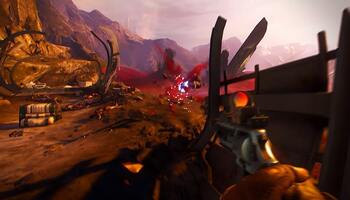 Shatterline

Videos