Skygard is an upcoming 3rd person ARPG (action role-playing game) for PC marketed as P2E* (Play to earn) and F2P* (free to play). Skygard is developed in Unreal Engine 4 and integrates blockchain (BNB Chain) and NFT technology protocols so as to enable players to own and trade what they earn or buy in game in cryptocurrency ($SKG Skygard token). Skygard will let players buy, sell and collect items as player-owned NFTs, and get rewards by farming (Weapons, Arcana points, Killing Monsters, completing quests, winning PVP arenas, surviving the Battle Royale, Staking).
At launch, the game will have 5 playable Guardian classes (Warrior, Ranger, Dancer, Dark Mage and Wizard) and fully customizable characters with a wide variety items: cosmetics, weapons, skins, armors, pets, mounts and more. The developers have stated that one of the standout features in Skygard "will be Battle Royale Mode, and the countless ways players can earn money in and out of the game".
They aim to have the first version of the game launched during Q1 of 2023.
Free to Play Model
*According to its developer, Skygard is a "free to play" game that will let players progress freely and get rewarded with Arcane Points (in-game currency), and a small percentage of SKG (in and out of game cryptocurrency) to be distributed among them. However, they also state that progression without SKG will be limited to early stages of the game only (Level Cap, One (1) playable biome, Limited usability of The Forge, No Trading at the Marketplace), while PVP will still be available.
SKG will be the primary token used to progress beyond early level areas, maximize items in the Forge, and to trade in the Marketplace. The SKG token is designed toward scarcity and will be hard to get through play only. SKG will be rewarded (subject to change) upon "completion of quests, world events, dungeons, winning in PVP modes, trading high value items, and special events".
However it isn't clear yet whether SKG earned within the "early level areas" or in PVP modes will be enough to unlock SKG-only features. The dev further stat that Arcane Points (in-game currency) provide the possibility of progressing towards a P2E model to all players that want to join for free.
Aside from these possible gameplay limitations, strong P2W (pay to win) mechanics are to be expected.
Play to earn Model
*The Dev has stated P2E information provided is subject to change and improved based on community feedback and game development. As of now, players will be free to decide if they sell their resources or use it to become more powerful. Users will get their rewards in form of Items, Weapons, Arcana points, Killing Monsters, completing quests, winning PVP arenas, surviving the Battle Royale, Farming & Staking (in and out game).
All items will be tradable at the marketplace for SKG tokens…
More info on the P2W and F2P mechanics: https://www.skygardgame.io/documents/
Skygard

Screenshots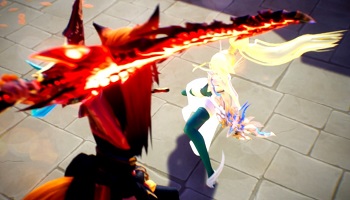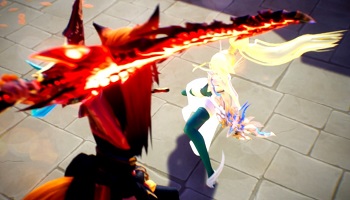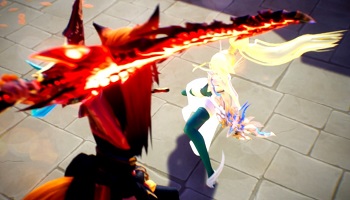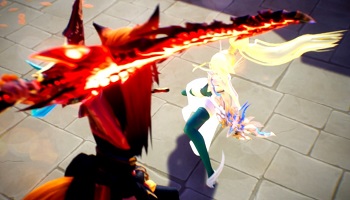 Skygard

Videos