Spellbreak was a free-to-play, class based multiplayer third-person spellcasting game (or TPS) by Proletariat for PC (Windows via Steam and Epic stores) and Consoles (PS4, Switch & Xbox One) released in 2020. Spellbreak lets players unleash their inner battlemage. Master elemental magic to fit your playstyle and cast powerful spell combinations to dominate other players across the Hollow Lands. Like most battle royale games, Spellbreak pits a large number of players into an arena which slowly shrinks over time with the last surviving team declared the winner. The game differs from other Battle Royales, however, in that it uses magical spells in place of guns.
Game Features
▶ BUILD YOUR BATTLEMAGE: Choose a class: Frostborn, Conduit, Pyromancer, Toxicologist, Stoneshaper, or Tempest. Each has its own playstyle, which you can customize with talents as you grow in power. Which will you master?
▶ COMBINE THE ELEMENTS: A mighty battlemage isn't limited to just one ability. Seize hold of two powerful magic gauntlets and blend devastating spell combinations to control the battlefield with fiery tornadoes, electrified gas clouds, and more!
▶ OUTPLAY YOUR RIVALS: Explore the map and find tactical advantages to outplay your opponents. Discover hidden chests that contain magical runes and game-changing equipment. These items give you the ability to fly, teleport, control time, become invisible, and more.
▶ ENTER AN EVER-EVOLVING WORLD: The fractured battleground of the Hollow Lands is just the beginning of your adventure in the greater world of Primdal. New chapter updates will reveal more of the deep, rich lore behind this powerful place and its people.
▶ BATTLE ACROSS THE HOLLOW LANDS: Form a party of powerful battlemages and vanquish other players to stand victorious in this unique battle royale! Future updates will unlock exciting new game modes.
Spellbreak

Screenshots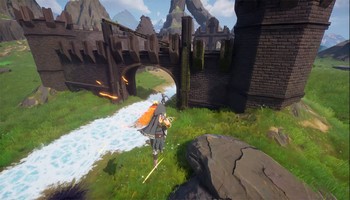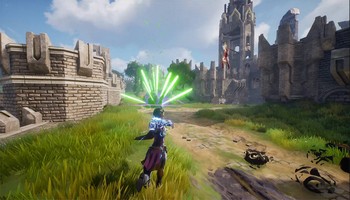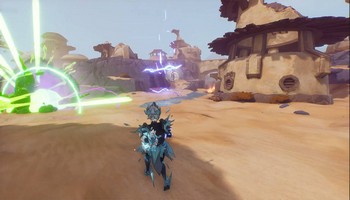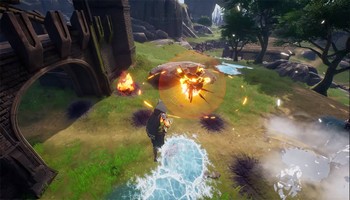 Spellbreak

Videos